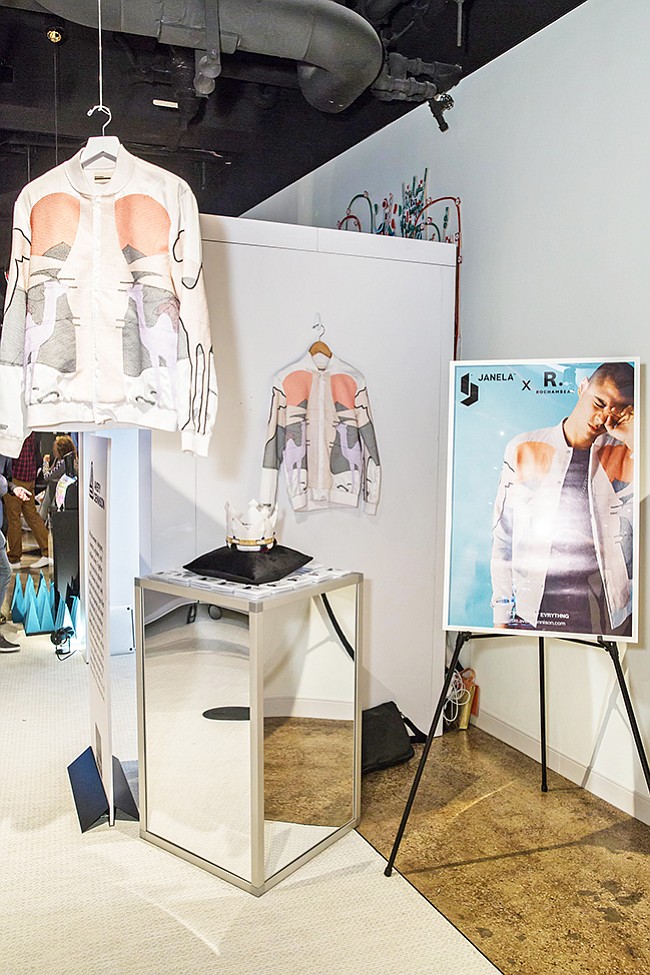 CONNECTED APPAREL: Rochambeau's "BRIGHT BMBR" is a "smart digital" jacket powered by Avery Dennison's Janela platform and EVRYTHNG's intelligent IoT cloud. The jacket contains NFC (near-field communication) technology and QR code label that allows the wearer to use a smartphone to access personalized content, exclusive rewards and experiences such as access to fashion and art events, clubs, and restaurants.
Stories this photo appears in:

Avery Dennison
Radio frequency identification (RFID) technology has found a home along the apparel-industry supply chain from factory to distribution center to retail sales floor. Some designers are looking to introduce the technology at the very beginning of the chain by incorporating RFID into the design of garments and accessories.