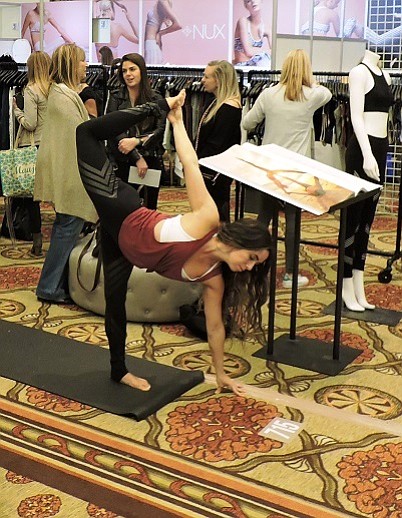 A yogi strikes a post at the Alo Yoga booth at Active Collective in Huntington Beach, Calif. The trade show was held concurrently with its sister show, Swim Collective.
Stories this photo appears in:

Active Collective
Visitors to the Jan. 13–14 run of the Swim Collective and Active Collective trade shows at the Hyatt Regency Resort and Spa in Huntington Beach, Calif., got a break from the rains that had been soaking California since the beginning of the year.