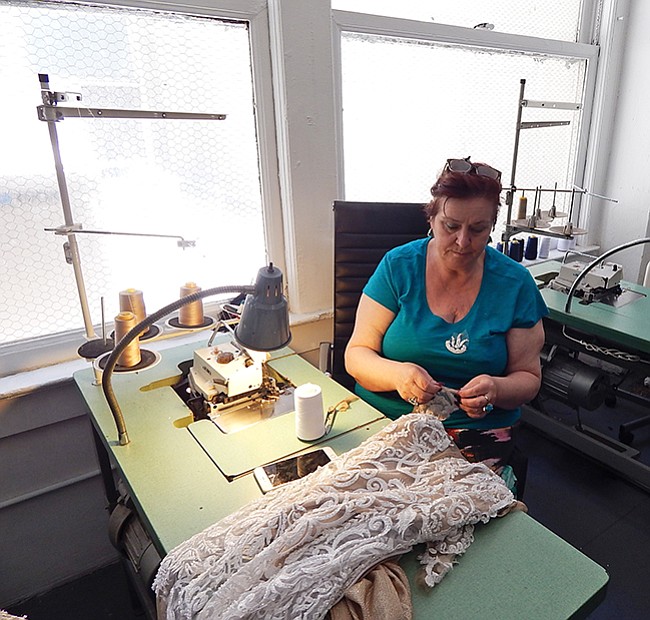 FANCY HANDIWORK: Keti Jolia works on a gown designed by Costello.
Stories this photo appears in:

Michael Costello
The numbers tattooed on Michael Costello's arm—12614—say it all. On Jan. 26, 2014, Beyoncé wore the designer's white lacy and semitransparent gown to the Grammy Awards, and in just one night she pushed the former "Project Runway" contestant to the top of the celebrity-designer map.