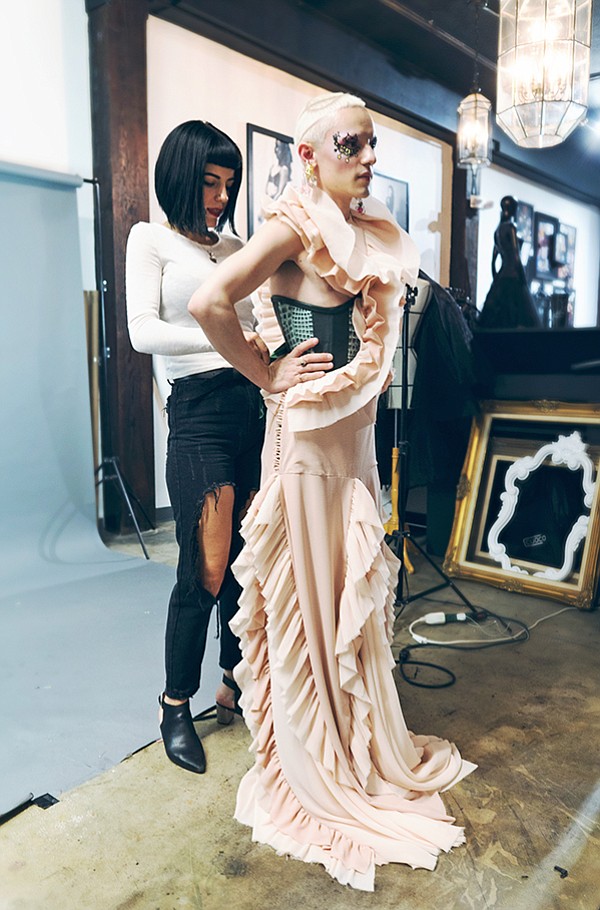 Candice Cuoco dresses Dru Acosta in a rose-pink, pleated-ruffle gown.

Stories this photo appears in:
Manufacturing
In the past, Candice Cuoco's connection to Los Angeles was when she traveled down from her native Bay Area eight times a year, spending two weeks in the city during each visit to source materials. Now a place she calls home, Los Angeles provides a lot more than valuable manufacturing and fabric sourcing.