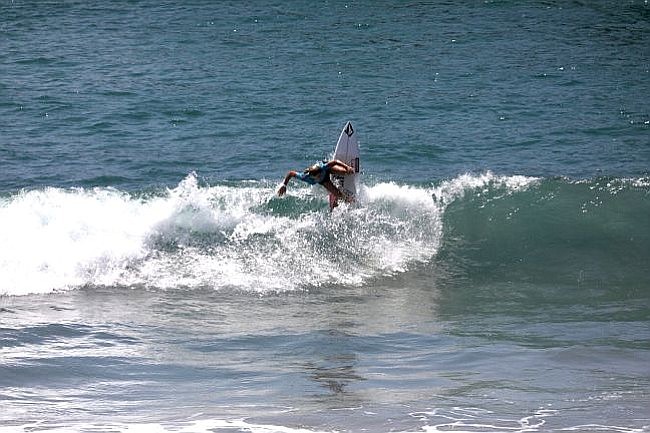 Courtney Conlogue competes at the Vans US Open of Surfing in 2018.
Photo: Julian Martin
Stories this photo appears in:

Swim/Surf
Surf-and-skate retailers have been riding one of the few silver-lined waves for their businesses in the midst of the COVID-19 pandemic. Many team sports have been discouraged as public-health groups and government officials recommend safe practices to slow the spread. Gyms and fitness studios have been closed, but consumers looking for a new outlet have been discovering board sports, which don't require being on a team or exercising indoors.