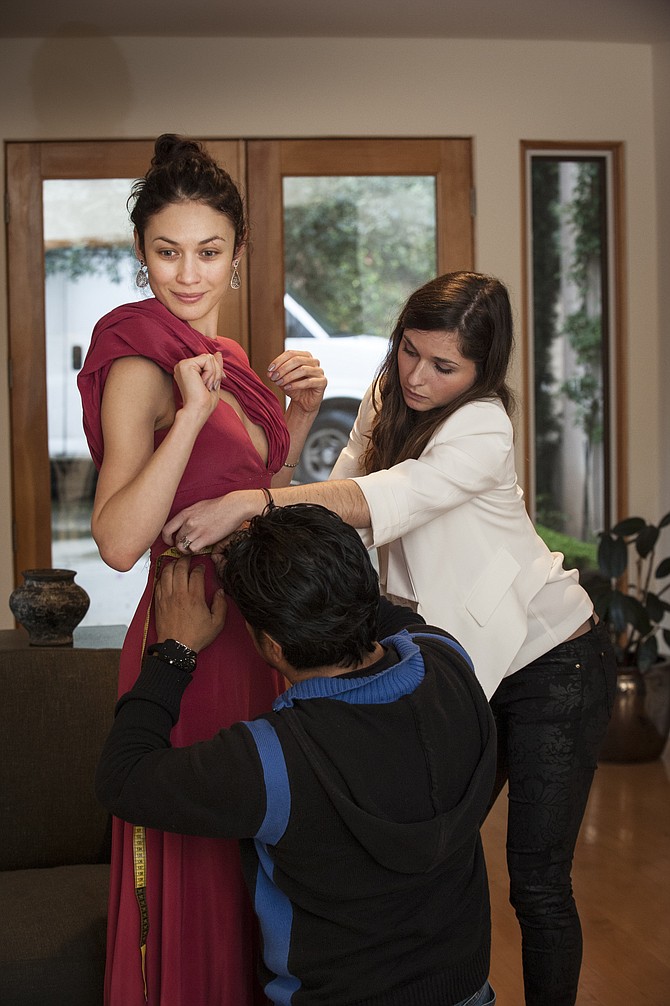 Alice Eliain designed a 100 percent GOTS-certified organic silk and peace-silk gown for Olga Kurylenko's in 2014. The gown was created with 100 percent GOTS-certified organic peace silk and 100% GOTS certified organic silk hand dyed by Penny Walsh using Sappanwood and overdyed with madder root to achieve the resulting shade of red.
Photo: RCGD
Stories this photo appears in:

FASHION
While the Suzy Amis Cameron-founded Red Carpet Green Dress has been committed to supporting responsible garment design at the luxury level since its launch in 2009, there has been an important part missing from its mission for the last four years.