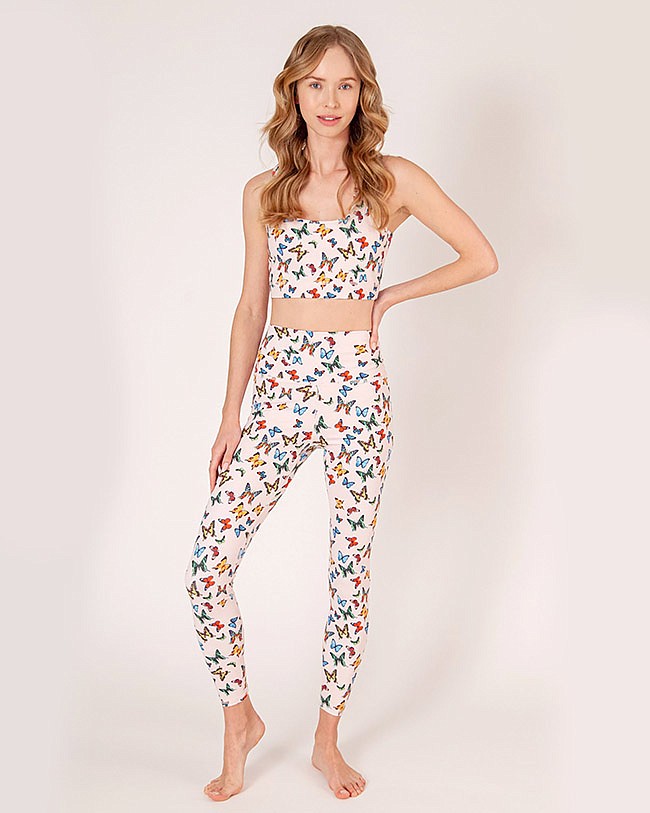 Named for the Farsi word meaning "enjoy," Lezat boasts activewear, loungewear and face masks through its feel-good, look-good, do-good enterprise, which includes eco-friendlier fabrics and using remnant fabrics to make such items as dog beds for a local shelter.
Stories this photo appears in:

Lezat's Ethical Apparel
Starting an apparel career as a factory owner can prove demanding for even the most-driven person, but Jaleh Factor wanted to do more. In 2020, after six years making private-label apparel for customers in the activewear, swimwear, knits and wovens categories, Factor decided to shift her business, Sewby, last year to create masks when the need for personal protective equipment soared with the onset of the COVID-19 pandemic.