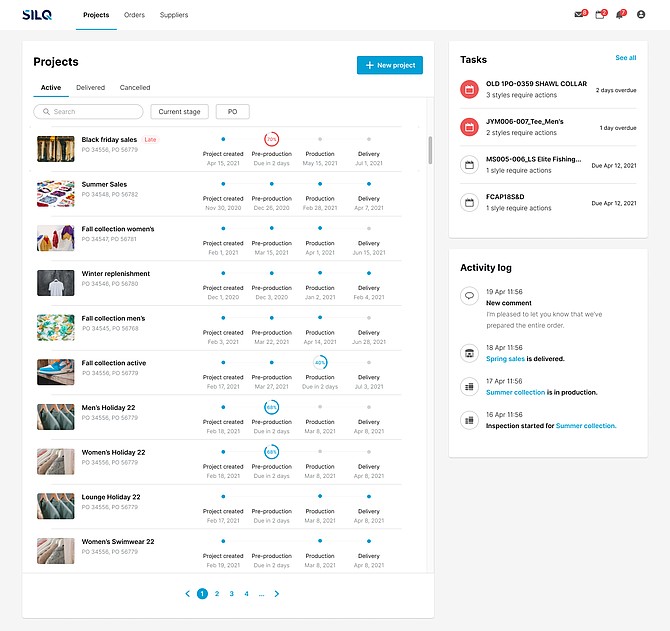 The Silq platform allows ease along the supply chain, as brands are in direct contact with an agent who manages production overseas.
Stories this photo appears in:

Technology
Supply-chain management continues to evolve and, at the forefront of that evolution, San Jose, Calif.'s Silq leads the way. Founded in March 2020 by Ram Radhakrishnan, the company's chief executive officer, and Kate Alexander, vice president of operations, the company serves as a manager of production, extending the reach of a client brand's sourcing and merchandising abilities by utilizing the expertise of local industry professionals in India; Guangzhou, China; and Ho Chi Minh City.