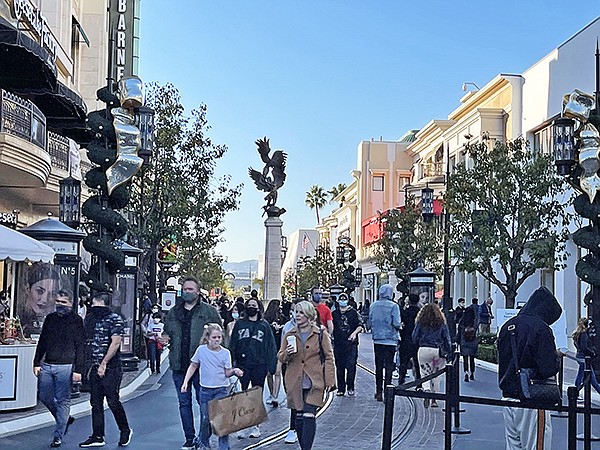 Regulations on crowd size at local malls, such as The Grove—shown above—and The Bloc—shown below, was helped by curbside and in-store pickup and consumers wanting to absorb a little of the holiday spirit. Still, e-commerce ruled the season.
Stories this photo appears in:
Retail
Initial reports from the 2020 holiday season were recently released, and retail sales experienced growth during a year fraught with challenges. Retail sales charted from Oct. 11 to Dec. 24 grew 3 percent, according to Mastercard SpendingPulse, which researches consumer spending on the Mastercard payments network.