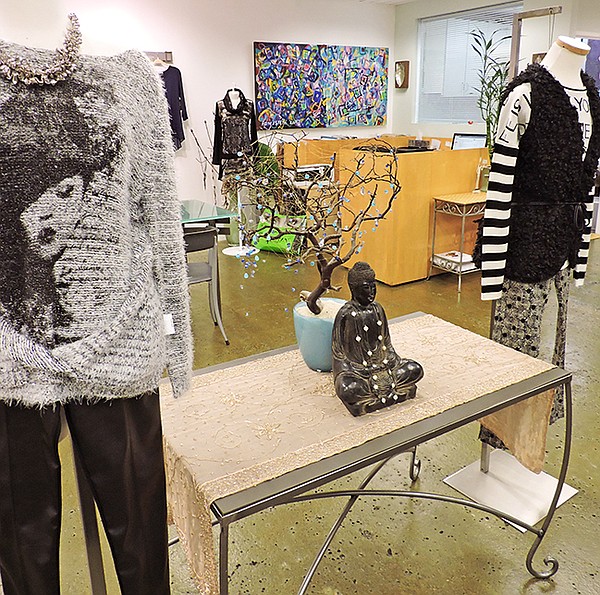 SHOWROOM PROFILE
Reichman Associates
CMC, Suite A287
(213) 617-3232
The Reichman Associates showroom has been representing fashion and style for the "modern woman" at the California Market Center since 1985.
For Donald Reichman, the founder of Reichman Associates, the modern woman is aged 30 and up, she knows who she is, what she wants, and there is a big market to serve these women.
For the June Los Angeles Fashion Market, Reichman and his wife and business partner, Velma Reichman, are introducing two new lines. There's Susan Monroe, a division of Los Angeles–area label Urban Day. Susan Monroe is exhibiting its Bamboo Collection at Reichman Associates. The 30-piece line mostly features tops. It is made out of a fabric mix of bamboo knit and chiffon. Lauren Kang, the Bamboo Collection's designer, said the material was heavy enough to offer a draped silhouette but light enough to offer a comfortable feel. It wholesales for $26 to $44.
Susan Monroe also is exhibiting a casual sweater line at Reichman Associates. Its sweater line took a bow in 2010, and in 2011 it started offering what Susan Woo, Urban Day's vice president, described as a poncho with sleeves. The silhouette has been one of the line's most popular and has been repeated consistently since it was introduced.
Reichman Associates also will introduce the Ariella line for the June market. The line moved its headquarters to Los Angeles from New York at the end of 2013. The line offers novelty item tops, jumpsuits, dresses and pants in solids and prints. It hopes to give retailers a foundation to build extra margin, Reichman said.
While Reichman is a veteran of the modern-woman market, he said that it has changed in the past decade. "They have become more price conscious. If they can find good prices and value, they will buy it," he said.