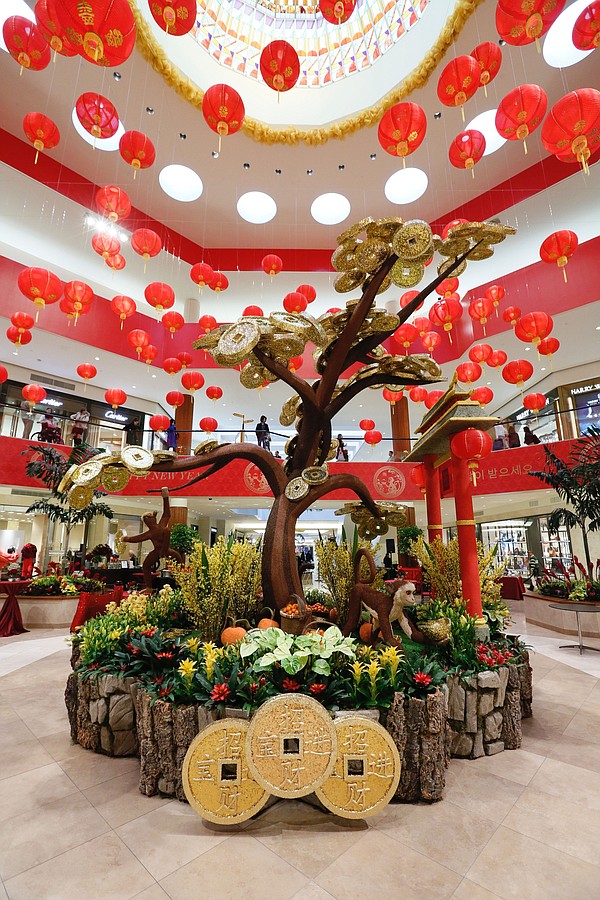 Chinese New Year Rolls Into SoCal Malls
Christmas, Hanukkah and Kwanzaa 2015 are history. In February, Southern California malls embraced the Chinese New Year, in case you have not heard, it is the Chinese Year of the Monkey.
In its Jewel Court, South Coast Plaza unveiled an installation showing three monkeys under an 18-foot money tree, which is a symbol of prosperity for the Year of the Monkey. The Jewel Court installation was developed by Fiesta Parade Floats, which makes floats for the Rose Parade. Some SCP boutiques will produce special Chinese New Year events. For those spending more than $2,500 at the mall during New Year, they can receive a special gift of a commemorative crystal bowl. The installations will stay up for the rest of February.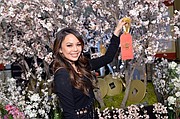 Last week, Beverly Center produced a special Chinese New Year event where actors Janel Parrish and Harry Shum Jr. celebrated the unveiling of a money tree installation in its Level 6 Center Court. Those spending more than $500 will be eligible to receive special New Year's red envelopes with gift cards. They can be redeemed at Guest Services. The cards should be available for the rest of February, as long as supplies last.
At Desert Hills Premium Outlets, a metal sculpture of a money tree and two monkeys by artist Ricardo Breceda was installed by Neiman Marcus Last Call. On Feb. 7 and Feb. 8, Desert Hills shoppers were treated to performances by the Ane Thanh Lion Dance group.