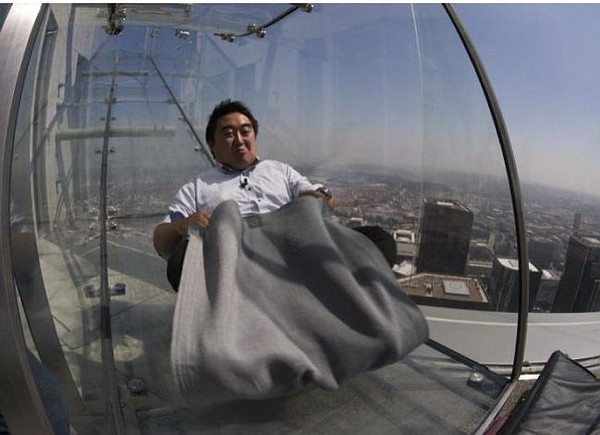 LAMM Goes Sky High
To celebrate its 10th show, LA Men's Market will go sky high.
It will produce a party at the night of Oct. 10 at OUE Skyspace, said Sannia Shahid of LAMM. OUE Skyspace is the observation deck at the OUE US Bank Tower in downtown Los Angeles. At more than 1,000 feet above the ground, it ranks as the second tallest building in Los Angeles. OUE Skyspace opened to great fanfare last year.
Open to LAMM attendees and vendors, the OUE Skyspace will offers commanding views of the entire city. There's also an outdoor glass slide attached to the building's 69th & 70th floors , OUE Skyspace guests can slide between floors on the slide, high above the city.
A little more down to earth, LAMM will produce its Spring 2018 show on Oct. 10-11 and the 10th floor in the B-wing of the California Market Center. New brands such as Dickies and Topo Designs are scheduled to make a LAMM debut Shahid said. About 120 brands are scheduled to exhibit, including Brixton, Levi's, Tavik and Zanerobe.