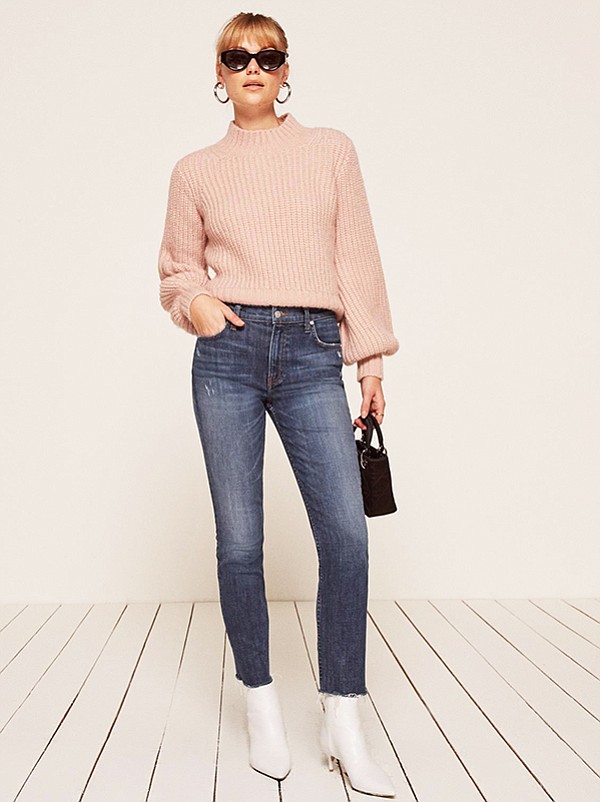 MANUFACTURING
Reformation's New Denim Line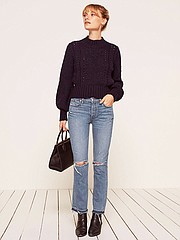 After eight years of mostly making contemporary clothes with an ecologically sustainable edge, Los Angeles–headquartered Reformation recently introduced a denim collection; it will offer the same environmental ethos as its original label.
The line, called Reformation Jeans, is a 46-piece line made from denim manufactured with recycled fabrics, deadstock fabrics and new cloth that has been sustainably sourced, according to a Reformation statement. Retail price points range from $28 to $148. The line will be available for purchase at Reformation boutiques and an e-commerce site (www.thereformation.com/refjeans).
Reformation's denim program will spread the message of eco-fashion, said Isaac Nichelson, who spent a career in environmental fashion and now serves as a consultant.
"It is an opportunity for Reformation to break out of the mold of premium women's fashions and really opens up the ability to implement and promote more-diverse forms of low-impact raw materials into the line," Nichelson said. He is the founder of the S3 Source agency and has done consulting work for Reformation.
Looks include a high-waist, skinny jean; a pinstriped jean; a cigarette jean featuring distressed fabric and frayed fabric at the hems; and a jean bearing exposed zipper flies and button flies. Other looks include overalls, skirts, shorts, dresses, corduroys and knit tops.
In a statement, Reformation founder Yael Aflalo said that the manufacturing of Reformation jeans is more water efficient than traditional denim production, partially because the line uses dead-stock and recycled fabrics. Compared to a conventional pair of denim, one Reformation jean saves 1,468 gallons of water, Aflalo said. For every pair of Reformation Jeans sold, the brand will work to support the Missoula, Mont.–based National Forest Foundation's clean-water projects.