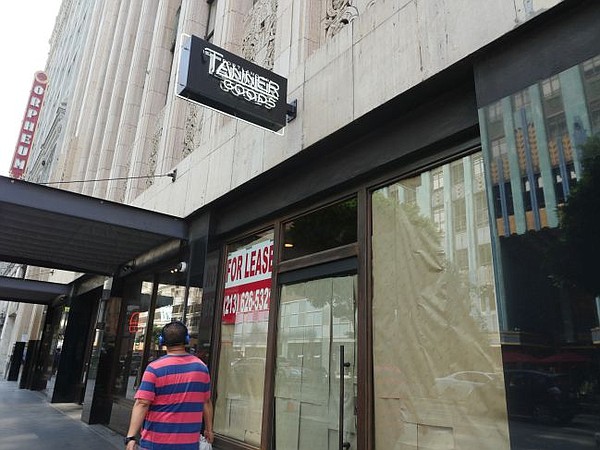 Tanner Goods Says Farewell to DTLA
A downtown Los Angeles boutique pioneer, Tanner Goods, closed its boutique recently.
Doors were locked and a for lease sign was posted on the Tanner Goods boutique on 860 S. Broadway in downtown Los Angeles' Fashion District. The men's fashion, leather goods and lifestyle boutique closed after a more than 4-year run. An email requesting comment from the Portland, Ore.-headquartered Tanner Goods brand was not returned by press time.
Tanner Goods was one of the first high-end boutiques to open in downtown Los Angeles' Fashion District. It opened its doors shortly after the Ace Hotel opened a few blocks away in January 2014.
The Ace bought a stylish cachet to the once blighted intersection of Broadway and 9th Street. In the following months and years, other high end brands and designers opened boutiques in the area. Brands such as Acne Studio, A.P.C., Heidi Merrick, BNKR and eyewear brand Mykita currently do business near the Ace. Theory brand is scheduled to open a boutique in the area in the Fall.