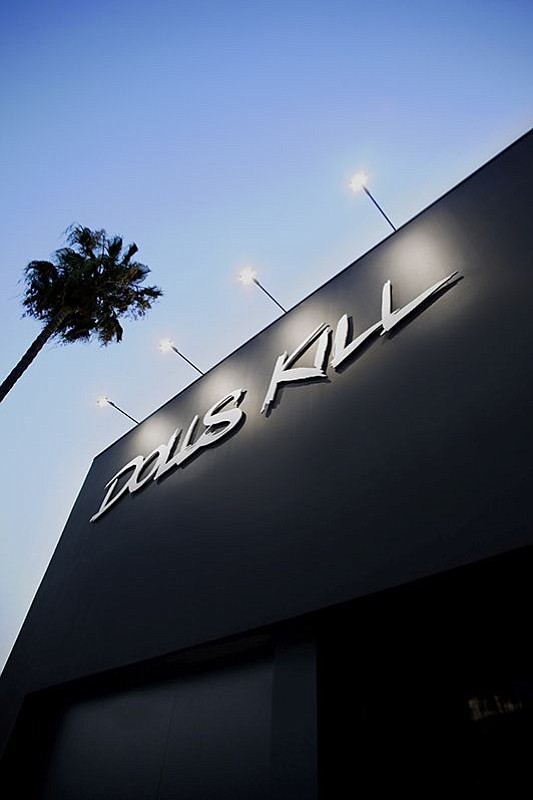 Dolls Kill to Los Angeles' Fairfax Ave.
San Francisco-headquartered e-tailer Dolls Kill tags itself as offering clothes for the misfits, but it found some prime real estate for its second physical store.
A 6,000-square-foot Dolls Kill emporium, which specializes in clothes for rock 'n' roll scenes and nightclubs, will open Aug. 18 at 415 N. Fairfax Ave. in Los Angeles. It's on a street considered by many to be a Rodeo Drive of streetwear. Neighbors include flagships for Supreme and The Hundreds. Dolls Kill opened a bricks-and-mortar store in San Francisco last year.
Dolls Kill co-founders Shaudi Lynn and Bobby Farahi said that opening a Los Angeles bricks-and-mortar store was about getting in touch with some Los Angeles roots. "Dolls Kill was manifested in L.A.," said a joint communiqué from the husband and wife team of Lynn and Farahi. "There is no other location besides, perhaps Ibiza, that feels more on brand. "
The store will sell in-house brands such as Club Exx, Current Mood, Poster Grl, Widow and Sugar Thrillz, which correspond to different music scenes such as rave and Goth. The physical stores will offer exclusives of these brands that will not be offered online. The stores also will sell third party brands such as Doc Martens, I Am Gia and Lazy Oaf.
Lynn and Farahi hope to open more physical stores in the future, they said.