RETAIL
Freede Named MadaLuxe Group's CEO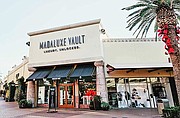 MadaLuxe Group, the Seal Beach, Calif.–headquartered company that distributes luxury goods in off-price and full-line channels, has named Adam Freede its chief executive officer. He was previously president of the company.
MadaLuxe also sells accessories, timepieces and eyewear at its e-boutique (madaluxevault.com) as well as clothes at its bricks-and-mortar store, called MadaLuxe Vault, at the Citadel Outlets retail center. MadaLuxe Vault just opened in December 2017. The company said it has identified a second location in San Clemente, Calif.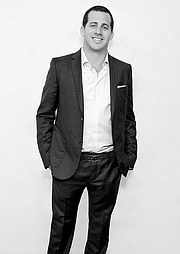 Freede was a cofounder of MadaLuxe Group, which started business in 2010. MadaLuxe cofounder and former chief executive officer Sandy Sholl is taking on the role of executive chairman. She will continue to oversee the company's retail, e-commerce and marketing, according to a company statement.
Sholl said that her company is a pioneer in the luxury and off-price markets. "As the retail industry continues to evolve, driven by tech-savvy consumers, we have created a new luxury off-price boutique shopping experience with the MadaLuxe Vault," Sholl said. "As executive chairman, I will be bringing new experiences to consumers so they can engage with the MadaLuxe brand. It will also complement our retail and brand partners, offering access to carefully curated products both in-store and online."
Freede said it is a boom time for off-price. "The off-price sector is experiencing faster acceleration in both store count and sales than the North American retail industry overall. As the dominant distributor of off-price luxury in the wholesale market, MadaLuxe Group is uniquely positioned to modernize the off-price market by meeting the needs of the informed consumer who wants affordable, curated items with a steady flow of luxury product," Freede said in a prepared statement.
MadaLuxe Group also announced it has signed a lease on a 9,000-square-foot office in New York City, and it will open a Manhattan showroom this spring. For 2017, MadaLuxe expects it retail sales will be more than $200 million.
MadaLuxe also serves as an equity partner in the contemporary women's brand Haute Hippie, which is headquartered in the Los Angeles area.