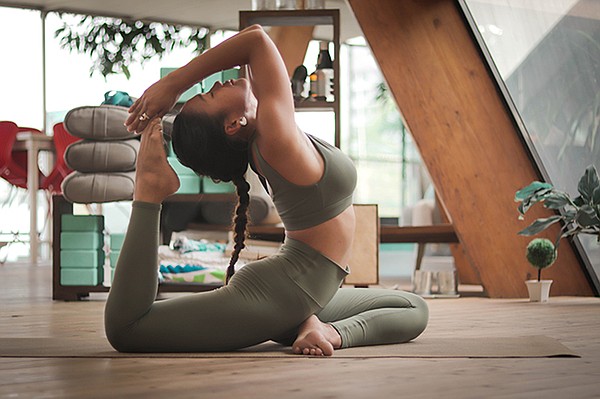 FIBER & YARN
What Will the Future Fashions Be?
It's the eternal question, and seeking the answer involves not gazing into a crystal ball but one made of fabric.
In the interest of delivering innovations and solutions across the entire value chain, Hyosung's Fashion Design Center has released its forecasted Spring/Summer 2025 Textile Trend report, which provides a vision of the key materials brands will likely be incorporating into their collections.
An interactive global fashion studio surveying progressive brands and retailers for consumer insights, the FDC has given a name to SS 2025's overall textile trend: Regenerative Life, which reflects an uplifting mindset regarding the well-being of self and planet. According to Gary Oh, general manager for Hyosung FDC, consumers are seeking long-lasting, multifunction apparel made with eco-friendly materials from brands they feel good about wearing.
Regenerative Life breaks down into three themes. Active Essentials includes basic functions such as cooling and stretch that have become essential in street and fashion apparel. Within this category's Not-So Basic Basics, Next Level Comfort, Vacation Bound and All-Ready Active subtrends, FDC shows how these features can be woven into eye-catching apparel with fabrics that are both eco-friendly and functional. Great Escape focuses on outdoor fabrics geared to consumers who are seeking physical and mental health by escaping in nature, regardless of the conditions, while Wellness Strategy, once considered a short-term solution for reducing stress, is now considered a long-term strategy for sustainable well-being. This theme addresses comfort fabrics for loungewear and intimate apparel in its Travel-Ready Essentials, Comfort Everyday, Feel-Good Texture and New Femininity subtrends.
"For SS 2025, we predict textile trends focusing on materials that allow consumers to feel the best they can be both physically and emotionally," said Oh in a release. "It's such an exciting time for textile innovation, and our team finds great joy in providing creative solutions that align with our global partner network's needs."