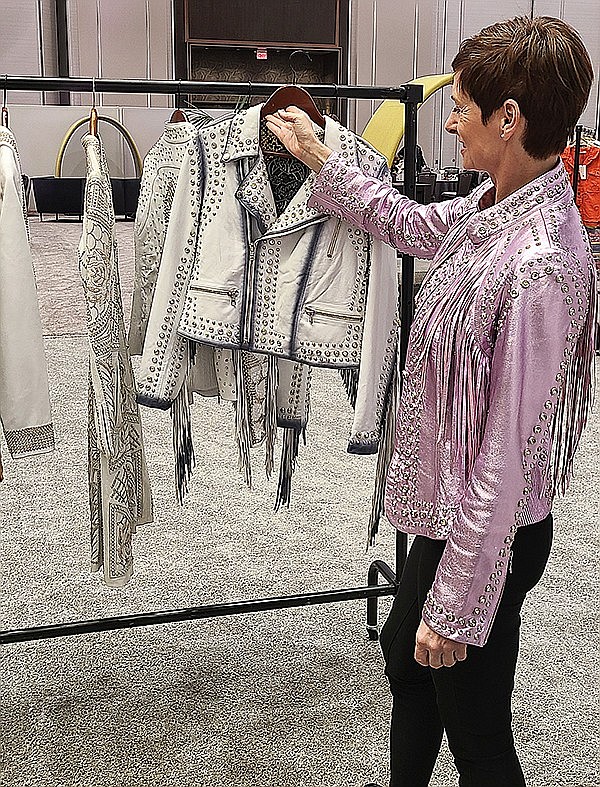 TRADE SHOWS
Upscale and accessible luxury at WWIN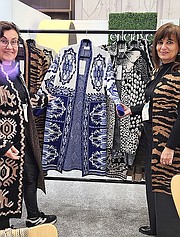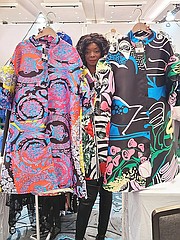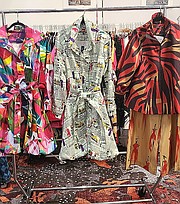 Unique and chic met Feb. 13–16 at the Caesars Forum for the Womenswear In Nevada show. Unlike many of the other shows, WWIN does not exhibit fast-fashion brands. Its buyers are looking for better goods, and this season the producers presented a new concept that further enhanced the show experience. We've elevated the WWIN brand and curated the show floor with the addition of Enclave, a section devoted to upscale and accessible luxury merchandise," said Melissa K. Montes, vice president of WWIN.
Nance Yang designs high style and pure luxury for the confident woman. Known as "the queen of prints," her collection is sized from small to 3XL in order to cater to her loyal following. Pamela Pierce, buyer for the online boutique Color Me Beautiful, said, "I absolutely love this brand because it lifts your spirits. It's not the same old thing. I always do this show, and I'm guaranteed to find great things."
Samuel Dong brought his creativity to his couture-like collection with his best-selling bubble coat and dress. Launched in 2006, the bubble silhouette continues to be its number-one style at $89.
Showcasing its luxe superstar leathers, Kippys custom leathers are all handmade. The leather jackets are encrusted with Swarovski crystals and can be produced in any color. Handbags and belts are designed to coordinate back to outerwear, priced from $650 to $3,400. Owner Erik Kipperman said, "We love being a part of Enclave—it's a classy environment. We stand out and love that."
Partners Kay Kamran and Nadia Mansour developed their high-end knitwear by collaborating on an idea. Inspired by great works of art, Essitam (Matisse spelled backward) was born. "We are very different from the sweater market, especially at these price points," the duo explained. Items in short to long lengths ranged from $80 to $140.
This is a segment from the article "Las Vegas Fashion Week: Viva Las Vegas," originally published March 2, 2023.