IMPORT & EXPORT
By Deborah Belgum | April 3, 2015
The five-year tentative contract agreement between longshore workers and their employers has been given the thumbs up, paving the way for a vote that will set the contract in stone.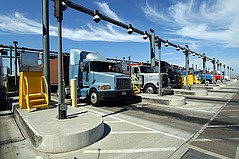 More than 200 truckers tired of being classified as independent contractors rather than full-time employees walked off the job and have been picketing around port terminals, rail yards and customer warehouses.
In a sign of how bad the port congestion problem grew on the West Coast this January, East Coast ports ended up handling 45 percent of the cargo containertraffic that entered the United States, up from 36 percent during the same month last year.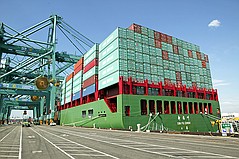 Even though a labor dispute has been tentatively resolved, port officials in the Los Angeles area admit it will take at least three months to deal with the traffic jam of goods that has plagued the watery transportation centers since October.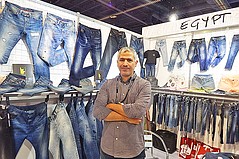 The South Hall of the Las Vegas Convention Center turned into the United Nations for the semiannual Sourcing at MAGIC show, which ran Feb. 16–19.
Hammering out a tentative contract with longshore workers took nine months of negotiations. Now importers are hoping it doesn't take as long to clear thebacklog of merchandising floating on the water outside the country's largest ports in Los Angeles and Long Beach.
Work slowdowns, idling ships and closed weekend gates all contributed to cargo volumes at California's ports dropping precipitously in January compared with the same month last year.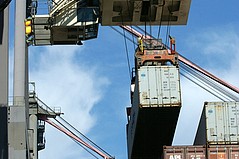 Labor Secretary Tom Perez being called in to help the two sides conclude longshore contract negotiations while West Coast port operations are bogged down in cargo containers.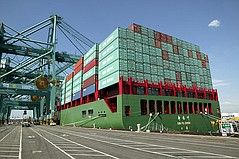 This month, four companies are starting a "gray," or neutral, chassis pool at the Port of Los Angeles and the Port of Long Beach, which should be fully operational by March.
After a federal mediator was called in earlier this year to speed things along, West Coast longshore workers and their employers said they have resolved the sticky issue of how the chassis fleet is maintained and by whom.
The Port of Los Angeles reported that in 2014, cargo-container volumes were up 6 percent over the previous year. Total volumes reached 8.34 million 20-foot containers, which is the third busiest year for the port.
As of Jan. 15, there were 13 cargo-container ships anchored beyond the breakwater that protects the Port of Long Beach and the Port of Los Angeles.
The worst Los Angeles/Long Beach port congestion problem in a decade still has cargo stacked high on the docks. Goods continue to take two to three weeks to get off out of the ports and onto trucks and rail cars.
The U.S. Federal Mediation and Conciliation Service said it plans to send in Scot Beckenbaugh, a skilled mediator and the service's deputy director, to get West Coast longshore workers and their employers back to the bargaining table.
Talks between longshore workers and their employers have been slogging along since last May with no end in sight for a new contract that would replace the last contract that expired July 1.
Previous Next