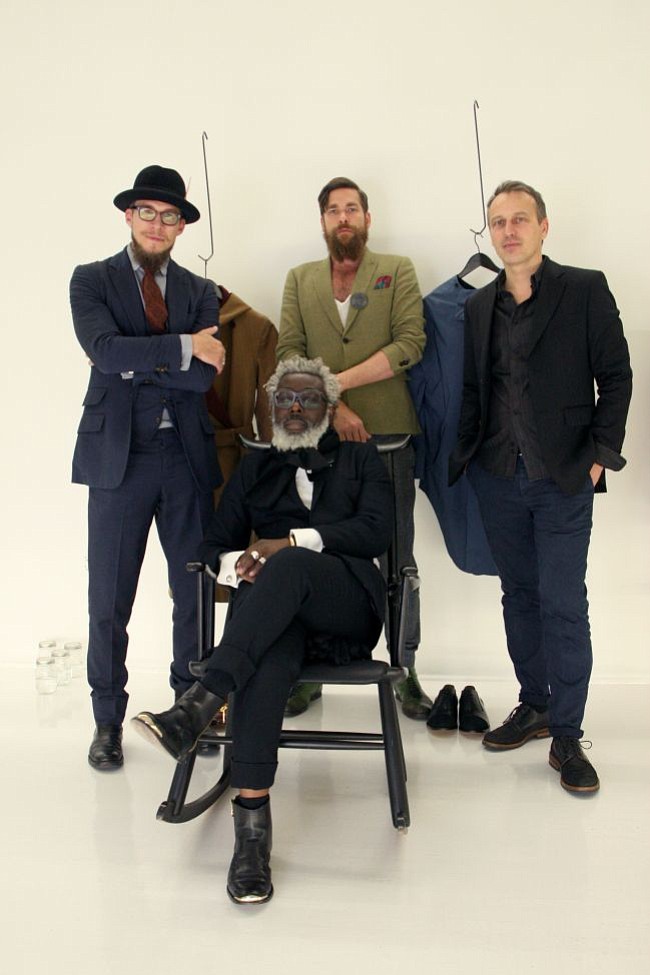 HERE COMES NORWEGIAN RAIN: T-Michael, a designer of Norwegian Rain and his self named line, T-Michael, seated. Standing from left, Alexander Helle, Norwegian Rain creative director, Wesley Swolfs also of Norwegian Rain and Eric Beugnet of Modern Tribute. Photo by Landra Dulin/LAFW
Stories this photo appears in:

It's a week or so before Thanksgiving, and it feels like August in Los Angeles. But rains from the El Niño weather pattern are forecast to soak California in the upcoming months. The H. Lorenzo Men's shop in West Hollywood's Sunset Plaza retail district is betting that people will be thinking about monsoon-style rains soon.