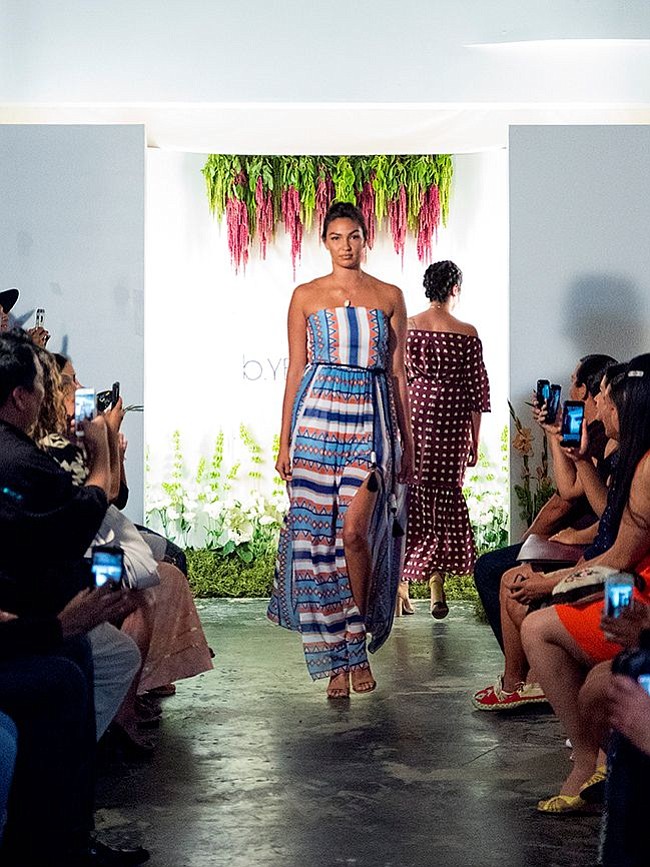 A look from B.Yellowtail's Summer 2017 show on June 16. Images by The IT Factory.
Stories this photo appears in:

Shailene Woodley is a fan of B. Yellowtail, a Los Angeles-headquartered label inspired by Native American art, that has made clothes at the Standing Rock protest, and in an area the label calls Occupied Tongva Territory.