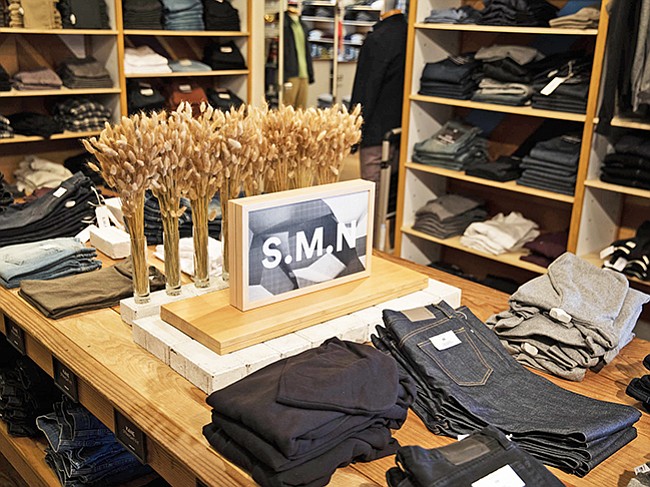 A Ron Herman table with S.M.N. clothes | Photo courtesy of S.M.N.
Stories this photo appears in:

S.M.N.
S.M.N. Studio sells men's denim that retails from $200 to $600, but the pricing is not a repeat of the go-go days of Los Angeles' premium-denim business from a decade ago when denim labels typically asked consumers to pay hundreds of dollars for a pair of jeans, according to Jazmin Kim, cofounder of S.M.N.