Pantone's Hand-Held Device Allows Designers to Capture and Match Colors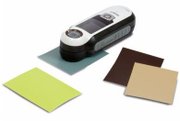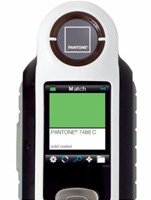 Call it a digital color card. Pantone LLC has launched Capsure, a small device that allows designers to measure and match colors back to Pantone's vast library.
According to the company, Capsure can read any surface, material or fabric—including challenging colors embedded within a print or pattern. "Capsure's advanced image-capture technology sets a new standard for accuracy and versatility in a portable device," said Giovanni Marra, director of corporate marketing at Pantone. "The real power of Capsure is its ability to measure the color of any surface, including small, patterned and multi-colored textures and textiles, which can confound other instruments because of their textural complexity, and quickly match them to more than 8,000 Pantone colors."
Capture's tri-directional image-capture technology eliminates the shadows and other interference created by patterned and textured materials. The device records 27 color-accurate images in 1.6 seconds and can extract up to four colors from an intricate pattern. Users can preview the colors on Capsure's 1.75-inch color screen and can store up to 100 colors measured. Plus, users can add a time and date stamp or voice recording with each color capture. And Capsure will provide information about harmonious shades and related colors. The device comes preloaded with all Pantone color libraries for fashion, home interiors and graphic design, and users can upload additional colors from paint manufacturers, as well.
Pantone's Capsure Palette Application Software allows users to save colors, create custom palettes and synchronize colors with other design software, including Adobe Creative Suite, QuarkXPress and CorelDraw.
Priced at $649, Capsure is sold though www.pantone.com. Additional paint libraries can be purchased through X-Rite Inc., Pantone's parent company, at www.xrite.com.—Alison A. Nieder