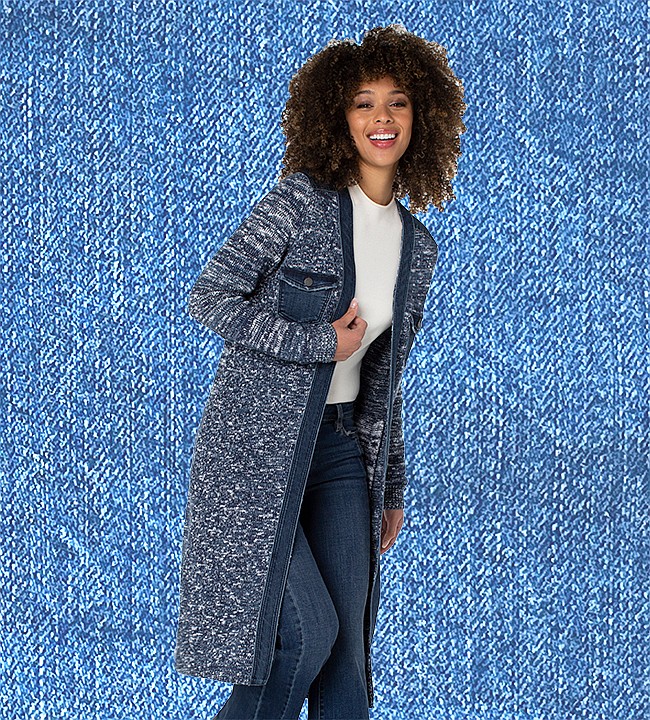 INDUSTRY ISSUES
By Dorothy Crouch, Contributing Writer | June 30, 2022
As fashion embraces vintage-jean styles and the resale segment booms, are there any elements of classic denim making that you still love and can align with the modern need for responsible manufacturing?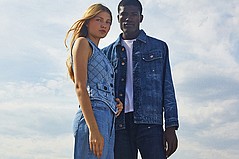 For the sixth edition of their partnership on the Sustainable Denim Wardrobe, Lenzing and Jeanologia examined methods of bringing joy to clothing. The partnership brings a sustainable approach to manufacturing in the quest for more ecologically sound denim.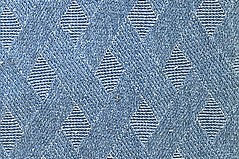 Textile Trends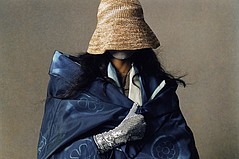 June 30, 2022
|
By Patricia Maeda Director of Womenswear at Fashion Snoops, and Nia Silva Director of Materials at Fashion
For decades, crafted denim was a topic for a niche audience of denim connoisseurs—inside knowledge that felt foreign to the average consumer. Today, an increasing awareness of sustainability and rising consumer interest in heritage and tradition are influencing a denim renaissance that honors the process of creation, putting the focus on the journey of design itself as much as the end result.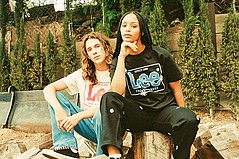 Denim brand Lee has partnered with streetwear brand The Hundreds on a new capsule collection that paves the way for future trends and offers fresh takes on classic silhouettes that combine the heritage of Lee with streetwear aesthetics and bold colors.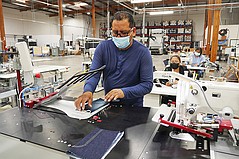 The Vietnam-headquartered company Saitex recently opened a denim facility in Vernon, Calif., just south of downtown Los Angeles. Saitex USA, a 52,000-square-foot denim plant, will serve as a factory of the future, said Sanjeev Bahl, the company's chief executive officer and founder.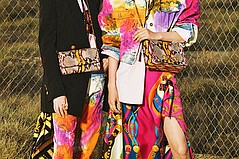 August 8, 2019
|
By Sharon Graubard, Contributing Writer
Cruise collections offer plenty of denim ideas, from updates on silhouettes to subtle details and evolved washes.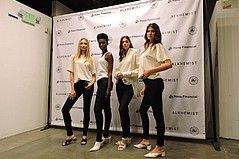 With his sights set on the future of using hemp in a variety of goods, James Jeans founder James Chung unveiled one of the first fully licensed and legal cannabis-cultivation facilities in Los Angeles, which he is opening with college friend Conrad Yun.
Levi Strauss & Co. reported that second-quarter revenues were up across all brands, regions and key product categories with sales rising 5 percent to $1.3 billion.
Another new interim CEO is named at True Religion.
Leading denim producer Isko will enter a new market in the United States next month when it introduces Isko Vital, a four-way-stretch fabric that provides compression technology.
Levi Strauss & Co, the 145-year-old blue jeans maker in San Francisco, is headed to the stock market to raise between $600 million and $800 million with an IPO next year.
Korean fiber and yarn company Hyosung Corp. and Turkish denim mill Bossa are introducing a new collection of bi-stretch denim at the Nov. 14–15 run of Denim Première Vision in Paris.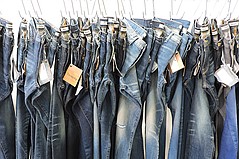 Brad Alden Mowry and Danielle Lee are putting the finishing touches on the new 2,600-square-foot showroom space in downtown Los Angeles for their denim textile company, Artisan Cloth.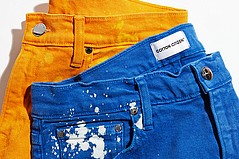 Since 2012, the Los Angeles–based Cotton Citizen brand has made a business of dyeing T-shirts and other high-end basics in bright and unique colors. Now the company will extend that color palette to jeans.
Previous Next