TEXTILE TRENDS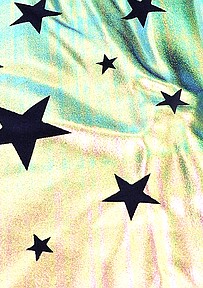 Textile designers are seeing stars offering spangled designs on chambray, novelty knits, lace and foil prints.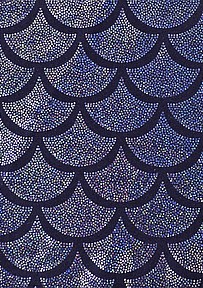 Scaled patterns—whether fish or dragon—look best in luxe lace or with foil-printed shine.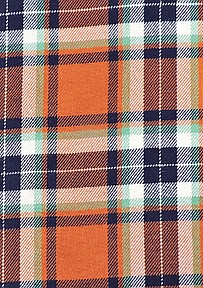 Warm shades of coffee, caramel and mocha color florals, plaids, stripes and solids.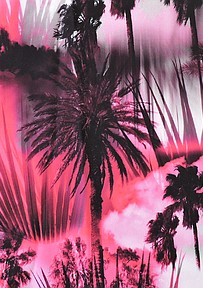 When it comes to botanical prints, the optimal word is "lush," with tropical designs, oversize scale and saturated shades.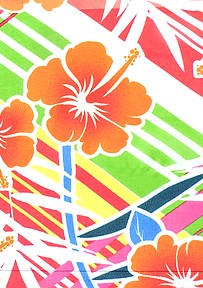 Textile designers are layering classic shirting stripes with floral patterns in shades of red, pink, orange and navy.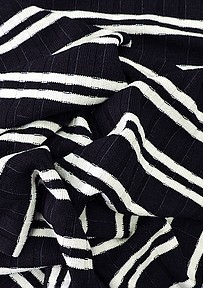 Textile designers earn their stripes in style offering rugby and regatta styles as well as crisp yarn-dye shirting stripes and novelty sweater knits.
NEWS
Gardena, Calif.–based Twin Dragon Marketing is rolling out new denim made with Unifi's Sorbtek wicking fiber as well as with Unifi's recycled Repreve fiber.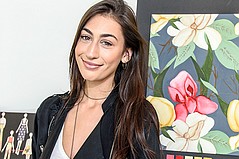 Megan Weitz, a textile design student at the Fashion Institute of Design & Merchandising, received the Hank Pola Scholarship at an Aug. 28 reception at the design school's FIDM Museum and Galleries in downtown Los Angeles.
In a rapidly changing fashion market, Matt Boelk and Rob Lohman basically want to build a new segment from the ground up.
Cotton prices should remain on a level playing field and even decline a bit next year as farmers around the world plant more acreage.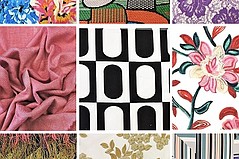 Textile Trends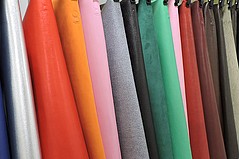 The California Market Center played host to a small coterie of French tanneries when six companies showcased their upscale leathers for apparel, accessories and home décor July 13–14 in a suite on the CMC's eighth floo
July 6, 2017
|
By John McCurry, Contributing Writer
Advanced Functional Fabrics of America—which is based at MIT and has nearly 100 members from a diverse group of manufacturers, startups and institutes of higher learning—is leading a $317 million private-public effort to drive innovation in textile and fiber manufacturing.
French textile mill Sofileta is working with South Korean fiber company Hyosung on a new collection featuring Hyosung's Creora Fresh fiber.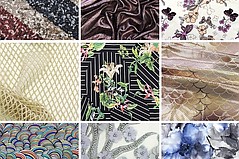 Textile Trends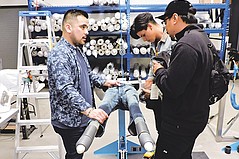 Albiate 1830, the denim division of Bergamo, Italy–based Italian mill Gruppo Albini, and Italian denim mill Candiani joined forces to create FineFusions, a collection that showcases "top Italian heritage, cutting-edge thinking and a virtuous spirit."
Greensboro, N.C.–based denim mill Cone Denim is celebrating the 10-year anniversary of its S Gene dual-core technology.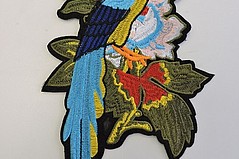 Findings & Trimmings
The producer of Tencel, the closed-loop cellulosic fiber made from eucalyptus-tree pulp, has a new eco-friendly fiber. Austrian fiber maker Lenzing has introduced a new fiber made from cotton scraps and wood.
Previous Next