TEXTILE TRENDS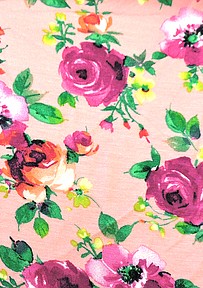 From dusty rose, blush and mauve to shocking shades of bubblegum, raspberry and wine, pink is turning up on novelty knits, abstract and floral prints as well as sophisticated wallpaper patterns and laces.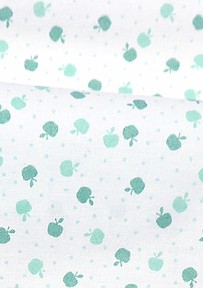 When it comes to patterns, textile designers are thinking small—the smaller the better—with tiny dots, mini conversationals and classic ditsy florals.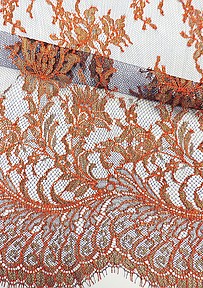 Shades of gold, silver and copper add a luxe look to lace and embroidered textiles.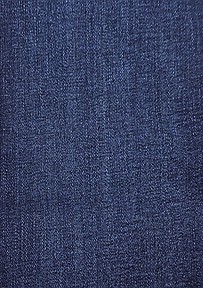 Textile mills have the blues—the indigo blues, specifically, offering indigo shades on everything from patterned, printed and solid knits to yarn-dye plaids, conversational prints, activewear fabrics, laces and embroidered designs.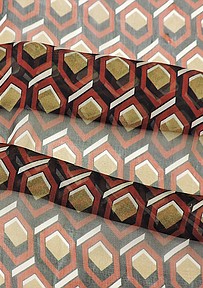 Geometric patterns take on a new sophistication with fractal designs and other kaleidoscopic prints.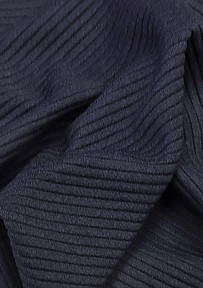 Textile designers offer a stylish take on activewear and athleisure fabrics with knits that blend performance, comfort and fashion.
NEWS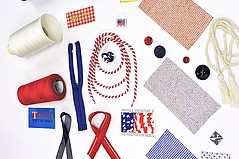 Findings & Trimmings
Levi Strauss & Co. has created a jean made from post-consumer recycled cotton.
Spanish laser equipment maker Jeanologia has introduced eMark 3.0, the latest release for its laser-finishing software, created to help production designers maximize speed and creativity.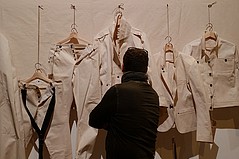 During the April 13–14 run of the Kingpins denim supply chain show in Amsterdam, organizers launched a new sister trade show focused on the branding side of the supply chain.
Kingpins returned to Amsterdam for its fifth run at the Westergasfabriek, where the trade show bowed alongside a new branding show organized by Kingpins as well as a consumer event called Denim Days, which gives retailers, brands and textile mills a chance to meet with end consumers.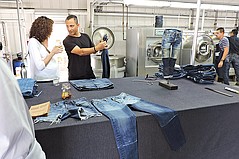 To get the perfect washed jean, denim makers put pants through multiple wash cycles.
Los Angeles textile-industry veteran April Booth died on March 12 of natural causes at her home in Visalia, Calif.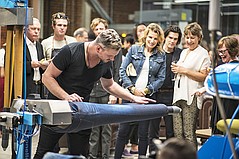 Designers and denim brand owners turned out to celebrate the opening of the Candiani Los Angeles Design Center on March 16 in downtown Los Angeles.
Findings & Trimming Spotlight
Textile Preview: Textile Trends
To celebrate the opening of its new showroom in downtown Los Angeles, Turkish denim mill Bossa hosted a grand opening party and denim trend presentation on Jan. 15.
Sourcing & Fabric: Textile Trends
N.Y. Textile Preview Textile Trends
Swiss textile maker Schoeller Textil added a new member to its U.S. team with the addition of Fawn Knadler as West Coast sales manager.
Previous Next