FASHION
| February 5, 2015
The great outdoors inspires Fall's essential denim-based looks. Whether camping in the woods or trekking the city streets, flannels, joggers and the season's best jackets are the requisite attire.
NEWS
FASHION | MANUFACTURING
Band of Outsiders, a well-regarded Los Angeles label that garnered a lot of attention from New York fashion magazines and high-end stores, is going out of business, according to various reports.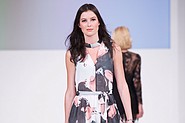 DIRECTIVES WEST
Scores of store buyers filled the Fashion Theater in the California Market Center in Los Angeles for a runway show that outlined some of the emerging Fall 2015 trends presented by the buying office Directives West.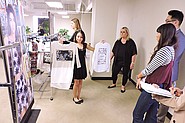 BARBARA FIELDS FORECAST FOR FALL '15
Look for the bohemian hippie-chic trend to continue for Fall '16 with some new items such as the blanket coat, the fit and flare pant, the fur jacket, and ponchos in all lengths to drive the look forward.
FASHION SHOOTS