FASHION
By Estevan Ramos | August 4, 2016
South American vacation destinations inspire the look for Resort 2017.
NEWS
FASHION
Christina Neault, who formerly worked as an executive producer for Mercedes-Benz Fashion Week, has joined Style Fashion Week, a producer of the biannual series of runway shows during Los Angeles Fashion Week and New York Fashion Week as well as events in other cities including Palm Springs, Calif.; Miami; and Dubai.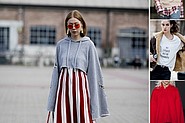 T-SHIRT & SWEAT ANALYSIS
Global fashion forecasting agency Trendstop gives us the insider lowdown into the latest T-shirt and sweatshirt trends impacting womenswear for the Fall/Winter 2017–'18 season.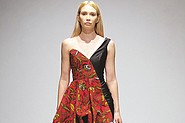 SPRING BRICOLAGE
Daniel Feld was a "Project Runway" star who now teaches at FCI Fashion School in downtown Los Angeles.