FASHION
| July 13, 2015
Earth tones, bohemian details and the wide-open sky set the mood for Cruise.
NEWS
FASHION
Just a few months before Los Angeles Fashion Week is scheduled to run in October, Kelsi Smith, one of the week's prominent producers, announced that she should would not produce runway shows for Los Angeles Fashion Week again.
FASHION
Woodbury University, known for its wide array of classes, which include fashion and architecture, has appointed five people to its board of trustees.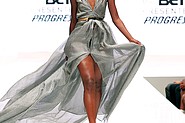 FASHION DEBUT
On June 27, Kai Milla introduced her contemporary collection Clear / Kai Milla at a runway show at the Los Angeles Convention Center.
FASHION SHOOTS