FASHION
By Dorothy Crouch | April 12, 2018
Graduating students from the Fashion Institute of Design & Merchandising in Los Angeles displayed their design prowess in a runway show held at Barker Hangar in Santa Monica, Calif., as guests celebrated the achievements of the new designers.
NEWS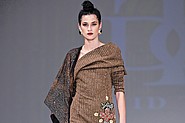 PALM SPRINGS STYLE
During Style Fashion Week Palm Springs, a number of California-based designers unveiled collections for Fall 2018.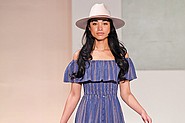 DIRECTIVES WEST TRENDS
Denim has been on a roll for the past few seasons, but it will continue to push forward with more distressed looks, high-wasted tops, Mom jeans and cropped silhouettes.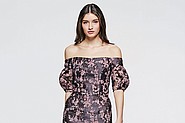 FALL FINERY
For his Fall 2018 collection, David Meister created formal pieces with ornate accents and intricate embroidery. Looking beyond this fall, he also shared his prediction for a shift in coming seasons.