TRENDS
| October 2, 2014
Sportswear takes a femme turn with floral prints, tennis skirts, matching sets and plenty of crop tops. Game on.—N. Jayne Seward
NEWS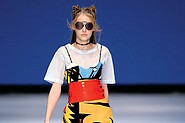 FASHION EXTRAVAGANZA
For the first time ever, a U.S. designer was included in the opening night of the Hong Kong Fashion Extravaganza. Several other parts of the world were also represented on the stage.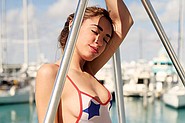 STREET SCENE MIAMI BEACH
Miami's South Beach is always a prime destination for fashionable sun-worshippers, but for a week in December, the Florida hot spot shows off its artistic side during the annual Art Basel celebration of modern and contemporary art.
FASHION SHOOTS