FASHION
| July 2, 2015
On June 27, Kai Milla introduced her contemporary collection Clear / Kai Milla at a runway show at the Los Angeles Convention Center.
NEWS
FASHION
Woodbury University, known for its wide array of classes, which include fashion and architecture, has appointed five people to its board of trustees.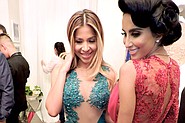 WALTER MENDEZ
The young couture and eveningwear designer threw a gala party on June 24 for the opening of his first physical atelier, the Walter Mendez Collection Store.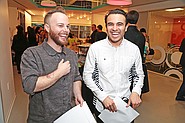 FASHION
About 200 people attended a reception and exhibition to celebrate the graduation of the first-ever students who completed a new advanced study program for menswear at the Fashion Institute of Design & Merchandising in Los Angeles.
FASHION SHOOTS