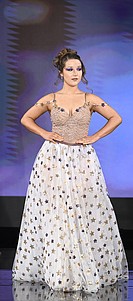 ART HEARTS FASHION CELEBRATES A DECADE AT NYFW WITH A ROSTER OF GLOBAL DESIGNERS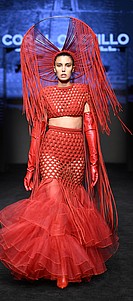 ART HEARTS CELEBRATES LOS ANGELES FASHION WEEK ALONGSIDE L.A. MARKET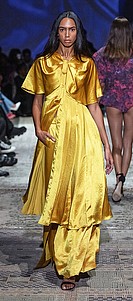 LAFW REIMAGINED DELIVERS WITH CROWD-PLEASING FASHIONS, GLITZ, GLAMOUR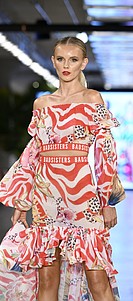 L.A. SWIM WEEK FEATURES A FULLY IMMERSIVE FASHION EXPERIENCE
GOLD THIMBLE FASHION SHOW AT LATTC INSPIRED BY BROADWAY MUSICALS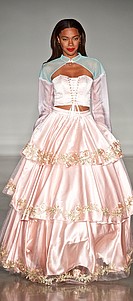 WOODBURY UNIVERSITY CELEBRATES DESIGN STUDENT COLLECTIONS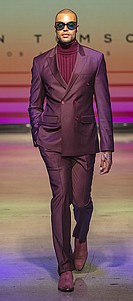 LAFW RETURNS TO PETERSEN AUTOMOTIVE MUSEUM FOR FALL/WINTER '22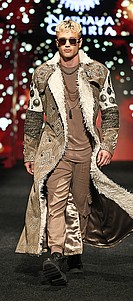 ART HEARTS FASHION DEBUTS NEW FASHION WEEK HUB AT L.A.'S NEW MART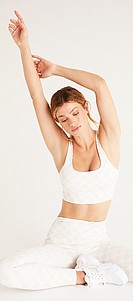 Z SUPPLY LAUNCHES FIRST-EVER ACTIVEWEAR LINE
MORE NEWS
TRADE SHOWS
While product innovation is the foundation of MarketKey's technology-focused PI Apparel events, the Feb. 28–March 1 Los Angeles edition focused ...
FASHION
Art Hearts Fashion began its 10-year anniversary of producing shows during New York Fashion Week with a Feb. 9–12 run ...
DENIM
North Carolina denim maker Cone Denim is extending its partnership with traceability and product-testing company Oritain.
EVENTS
Ahead of the 54th NAACP Image Awards, which were held Feb. 25, the Black Design Collective and the NAACP hosted ...
TRADE SHOWS
The California Market Center in downtown Los Angeles hosted its Spring/Summer 2024 edition of LA Textile Feb. 22–24 to showcase ...
FASHION
In a time of crisis, how can we positively promote slow values adapted to changing consumption patterns?