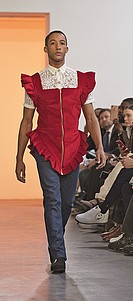 KEEPING FASHION IN THE FAMILY AT KENNETH NICHOLSON'S NYFW PRESENTATION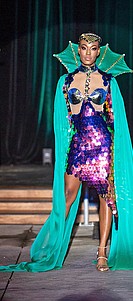 LATTC'S GOLD THIMBLE SHOW INSPIRED BY 'GAME OF THRONES'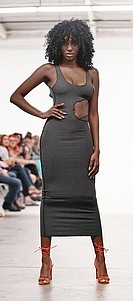 A WAVE OF FANTASY AT FCI STUDENT SHOW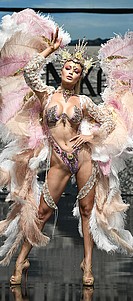 ART HEARTS FASHION SETS THE CITY BEAT DURING LOS ANGELES FASHION WEEK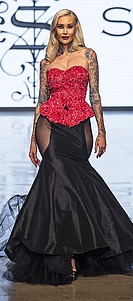 LA FASHION WEEK SS2020 SHOWCASES INTERNATIONAL AND L.A. DESIGNERS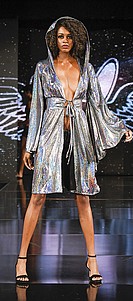 THE BOLD AND THE BEAUTIFUL SHINE BRIGHTLY DURING ART HEARTS FASHION'S NYFW SHOWS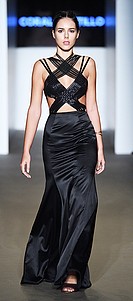 AHEAD OF NEXT MONTH'S LA FASHION WEEK, MOSS ADAMS ANNOUNCES 2019 MAFI RECIPIENT
ART HEARTS FASHION WELCOMES EMERGING DESIGNERS AND ESTABLISHED BRANDS TO MIAMI SWIM WEEK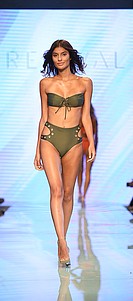 NU WAVE SWIM UNVEILS A NEW APPROACH TO MIAMI SWIM WEEK RUNWAY SHOWS
MORE NEWS
TRADE SHOWS
After announcing in May that its July edition of the annual SwimShow would not take place in Miami, due to ...
FASHION
Rock stars such as Steven Tyler and Lenny Kravitz have worn the dramatic styles of downtown Los Angeles brand Clade.
FASHION
Founded to cultivate design talent in the industry by elevating black designers and apparel makers, the Black Design Collective announced ...