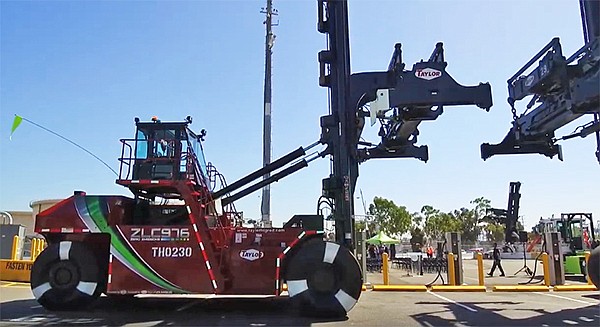 TECHNOLOGY
By Dorothy Crouch | October 10, 2019
Increasing its commitment to combat the detrimental environmental effects of carbon emissions, the Port of Los Angeles unveiled its new Taylor ZLC976 zero-emissions top handlers, which rely on battery-powered electricity.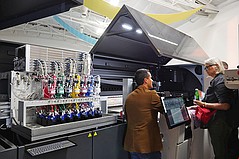 Kornit Digital's Presto S printer is about as big as a limousine and can function as a mini T-shirt factory, said Robert Zoch, a global content manager for the printer company, headquartered in Englewood, N.J.
A new method of paying for goods on digital commerce is entering the U.S. market, resembling a fresh approach to layaway through digital methods.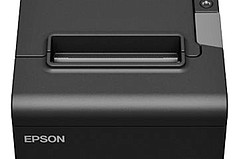 The pace for updating business software is unrelenting. Unless retailers employ a chief information officer, it's impossible to keep up, according to Mauricio Chacon, group product manager, business systems group, Epson America, Inc., headquartered in Long Beach, Calif.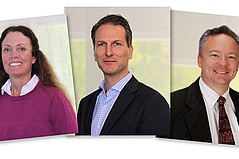 Moving forward with a more customer-centric strategy as it continues to build its position as a leader in innovative integrated technologies and services, Tolland, Conn.'s Gerber Technology announced the promotion and hire of new executives.
Get ready for big changes in manufacturing of all kinds. Factories will be automated. Robots will be a common sight in manufacturers' factories—and many workers will be concerned about losing their jobs.
Building upon its modeling solutions for apparel manufacturers, Paris-headquartered information-technology and digital-solutions firm Lectra announced the launch of Modaris V8R2, bringing the latest advancements in digital patternmaking, grading and prototyping 2-D/3-D solutions to the industry.
Much of the technology buzz over the last few years has surrounded artificial intelligence, or AI. As some brands and retailers wonder how to implement the tools that fall under the AI umbrella, they are up against competitors already lev­eraging these technologies.
Billions of dollars are spent on hiring social-media influencers to boost products on various Internet platforms such as Instagram and YouTube. And just like other forms of marketing, brands wonder if their money is being spent wisely.
Leading denim producer Isko will enter a new market in the United States next month when it introduces Isko Vital, a four-way-stretch fabric that provides compression technology.
Los Angeles–based fashion-subscription retailer DailyLook has been using a proprietary algorithm since 2014 to assemble boxes of premium denim and contemporary tops for women who don't have time to shop.
In 2018, two female researchers studied women in technology and asked this question: Do technology companies alienate women in recruiting sessions?
Since its founding in 2015 by Leandrew Robinson, Ismail Maiyegun and Yaw Owusu-Barimah, Oakland, Calif., drop-ship technology company Hingeto has been revolutionizing direct-to-consumer apparel manufacturing. Drop-ship supply-chain management allows retailers to order only the amount of goods that customers are demanding.
Across the street from the hipster hangout The Line Los Angeles in L.A.'s Koreatown area, a group of supply-chain industry veterans are working on a way to mesh their established practices of their business with the new world of blockchain.
Digital textile-printing-technology provider Kornit Digital has announced its latest offering, Kornit Discover—events that include educational workshops, networking opportunities, product demonstrations and sessions with guest speakers.
Previous Next