TECHNOLOGY
By Dorothy Crouch | May 10, 2018
The age of fast fashion has led to a need for faster design technology, but breakthroughs to produce a better 3-D platform have been moving slowly. During the first half of 2018, leaders in the apparel-technology segment have elevated their digital solutions to generate realistic patterns, accurate samples and streamline product lifecycle management (PLM).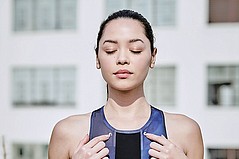 When avid tennis player and marathon runner Susie Peebler woke up one morning unable to move, she couldn't understand the cause of her injury. After her doctor recommended back surgery, she instead self-healed through yoga. As a geophysicist, Peebler wanted to know the scientific reasons behind her relief and sought answers through Chinese medicine.
For the third year, Digital Summit Los Angeles brought together marketing leaders at the Skirball Cultural Center. On April 10 and 11, nearly 1,000 attendees networked and listened to experts explain how to successfully use digital tools to engage customers.
April 19, 2018
|
By Paula Levy, Contributing Writer
For most retailers, gone are the days when data was stored in silos with multiple versions of Excel. Today, sources of data are centralized and can be pulled for reporting across channels and organizational areas. These include stores, online, mobile apps, email, loyalty, customer support, social media, reviews and third-party sources. Overwhelming, to be sure!
Since its launch in 2003, shoe brand Keen Footwear has sought to change the market and become a force for good in the world. It is famous for its "Newport" sandal—an active footwear style designed with a reinforced toe—and it continues to search for new innovations.
Nearly six years after its official launch, the luxury secondhand-clothing marketplace app Tradesy has acquired Fitz, an in-home service that books professional stylists for clients who require closet organization and wardrobe styling.
Product Lifecycle Management is considered a way to get different teams of people to work on a project through one software program. Centric Software, headquartered in California's Silicon Valley, is aiming to allow many more people to get involved in a project.
One week before Baselworld, Europe's leading watch and jewelry event, Google announced a change to its Android Wear, which will now be known as Wear OS by Google.
At the beginning of the year, the NuOrder business-to-business e-commerce platform worked with the Agenda trade show to produce a digital extension of the event.
March 15, 2018
|
By Jerry Inman, Contributing Writer
The new generation of shoppers is constantly connected, which sets up new expectations and selling models such as "see now, buy now," direct-to-consumer and IWWIWWIWI (I Want What I Want When I Want It). Customers are now fully in charge of what, when and where they engage and how they buy.
February 8, 2018
|
By Jerry Inman, Contributing Writer
Fashion can be forgiving … sometimes. Forget fiddly watches, wireless earbuds that don't stay put and unattractive virtual-reality glasses. "Smart clothing" is set to supercharge the fashion industry.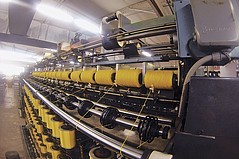 February 8, 2018
|
By John McCurry, Contributing Writer
A North Carolina yarn manufacturer is hoping to "push the envelope" in the burgeoning smart textiles category.
Epson is holding its fourth annual "Epson Digital Couture Project" on Feb. 6 in New York leading up to New York Fashion Week, which begins Feb. 8.
The Netherlands' Grosso Moda works with a network of apparel factories based around the globe.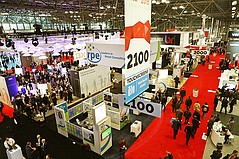 January 25, 2018
|
By Jerry Inman, Contributing Writer
The National Retail Federation's 2018 Retail's Big Show at the Jacob K. Javits Convention Center Jan. 14–16 was bigger than ever with 35,000-plus walking the aisles.
Previous Next