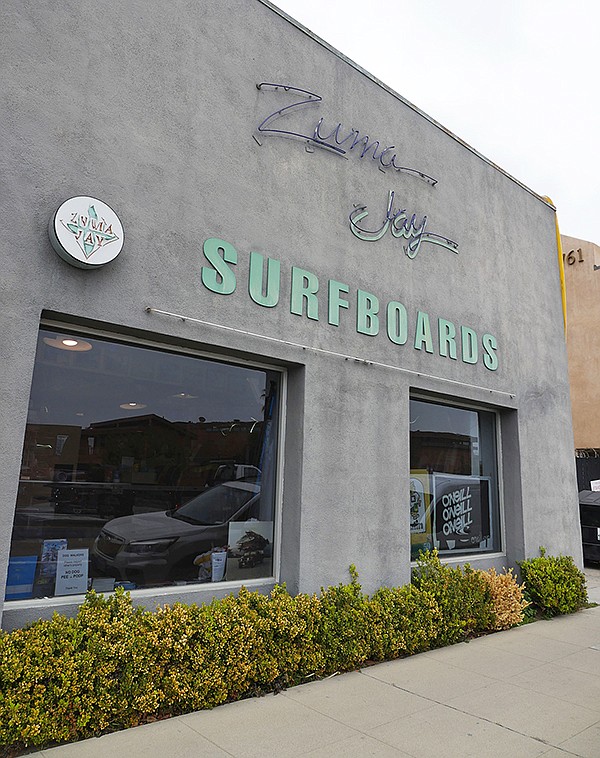 RETAIL
By Andrew Asch | January 30, 2020
During a time when independent, multi-line stores are considered to be playing defense against digital retailers and mono-brand shops, Malibu, Calif., remains a haven for independent boutiques.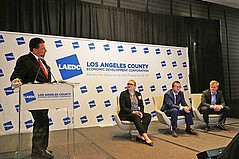 California and Los Angeles County are forecasted to enjoy moderate yet sustained growth throughout the next two years, according to a Los Angeles County Economic Development Corporation forecast released on Feb. 19.
Forever 21 is now owned by the Authentic Brands Group, the Simon Property Group and Brookfield Property Partners, it was announced on Feb. 19.
Simon Property Group and Taubman Centers Inc., two titans of the American mall market, will join forces in a deal where Simon acquires Taubman for $3.6 billion or $52.50 per share, it was announced Feb. 10.
The Simon Property Group and Brookfield Properties have joined forces to acquire the assets of their bankrupt tenant Forever 21 Inc.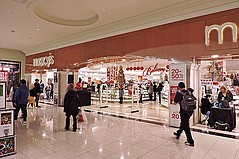 Macy's Inc. outlined sweeping changes on Feb. 4 that called for the elimination of 2,000 jobs and the closure of 125 stores over the next three years, said Jeff Gennette, the giant retailer's chairman and chief executive officer.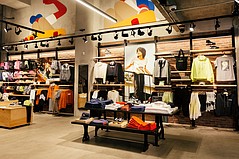 The cradle of the sport and lifestyle of skateboarding is located in Los Angeles' Venice section, Santa Monica, Calif., and parts of Orange County, Calif. But Vans, the Costa Mesa, Calif.–based brand credited for making the first skateboarding shoe, chose downtown Los Angeles' fashion district as the location for its new flagship concept store.
Retail giant Amazon.com reported that its net sales increased 21 percent, to $87.4 billion in the fourth quarter of its 2019 fiscal year, compared with $72.4 billion in the fourth quarter of its 2018 fiscal year.
An auction for bankrupt retailer Forever 21 might be scheduled for as soon as Feb. 4, according to Bloomberg. A new owner for the Los Angeles–based fast-fashion retailer might be announced as soon as Feb. 11.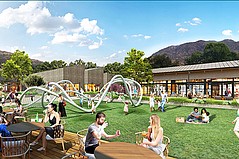 Malibu has been taking steps to give a final approval to start construction of Malibu La Paz Ranch, a new retail center, it will be one of the only new retail centers to be constructed in Malibu in more than a decade.
After he guided the Eddie Bauer outdoor brand to a merger with surf-and-youth retailer Pacific Sunwear of California to form operating company PSEB Group, it was announced Jan. 23 that Mike Egeck will step down as chief executive officer.
Recently, Brisbane, Calif.–headquartered luxury resellerThe RealReal encouraged fashion enthusiasts to look back on secondhand trends from the last 10 years. Compiled from sales data and client-survey responses sourced since the company's founding in 2011, the "2010s Retrospective" report provides insight regarding the power of resale on trends.
The Millennial generation was born during a baby boom of the 1980s and 1990s and represents one of the biggest segments of the U.S. population—75 million people—according to the Brookings Institution.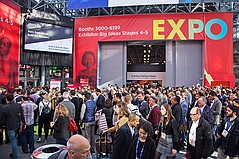 Executives and stars of the retail business discussed the future and the present of their industry at NRF 2020 Vision, Retail's Big Show, which ran Jan. 12–14 at the Javits Center in New York City. The event was produced by the influential trade group National Retail Federation.
Previous Next