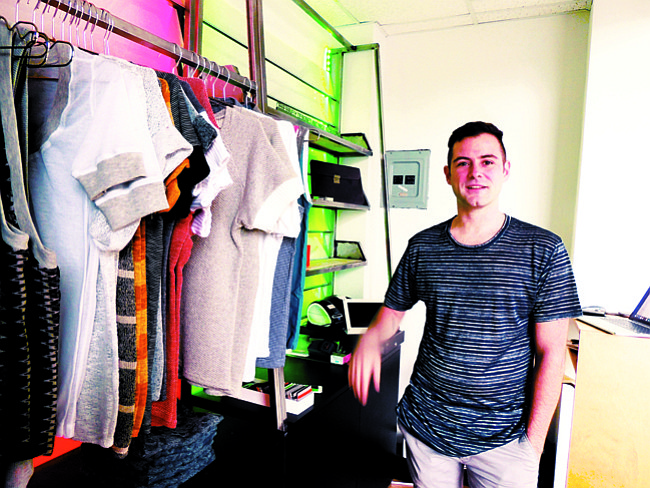 RETAIL
By Andrew Asch | December 18, 2014
Alexander Khater,owner/creative director of the 2-year-old downtown Los Angeles brand LAEX, planned to turn conventional wisdom on its head with the firstLAEX flagship, which opened Dec. 8 at 218 W. Eighth St., on the corner of Broadway, in downtown Los Angeles.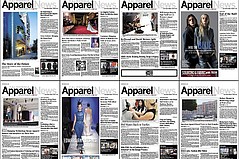 As 2014 draws to a close, the editors of California Apparel News take a look back at the year's significant news from key industry sectors such as retail, trade shows and international trade agreements. We also take a look at the burgeoning interest in made-in-America manufacturing and some of the most-read stories of the year. Plus, we remember some California industry notables in our in memoriam section.
Ace Hotel takes a bow in downtown Los Angeles. Many hope the boutique hotel will be the catalyst to bring high-end retail to downtown's Fashion District.
Remembering some of the California designers and executives who died this year.
From breaking news to must-read business profiles, these were California Apparel News' most-read stories of 2014.
From domestic employment figures and the latest import/export data to retail real estate and retail sales, the editors of California Apparel News take a look at some of the key indicators for the apparel industry in 2014.
During the past year, rents on several prime Los Angeles shopping streets have stayed the course and not risen over last year.
As 2014 came to a close, Target Corp. was still dealing with the massive data breach of 2013 and taking steps to bring back the Minneapolis-headquartered company's cheap chic glory days of the 1990s.
2014 has been a year of headlines for Urban Outfitters Inc and business seems to have been particularly tough at The Wet Seal Inc.
Shawmut Design & Construction has worked on many high-marquee projects on Rodeo Drive and has also done work on the Saint Laurent flagship on Rodeo and Louis Vuitton, which is scheduled to take a bow in the first quarter of 2015.
Jim Wiggett was named as the permanent chief executive officer for Bebe Stores Inc.
On July 1, the minimum wage in California increased from $8 per hour to $9 per hour, the first increase in California's minimum wage since 2008. In 2016, the minimum wage will increase to $10 per hour,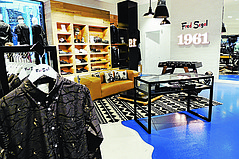 High-end shopping has been part of the Las Vegas Strip experience for years, but 2014 was the first time Los Angeles retail came to the strip.
This was a big year for remodels and construction of new buildings on Rodeo Drive, often considered the most exclusive of luxury shopping districts in Southern California.
On the heels of the Nov. 21 debut of the hip e-commerce emporium's debut of its first physical shop at 8115 Melrose Ave. in Los Angeles, it's getting ready to open another boutique. The second shop will be located at 1254 Third Street Promenade in Santa Monica, Calif. It was the former site of a MNG by Mango.
Previous Next