RETAIL
By Andrew Asch | December 6, 2018
November retail sales jumped 8.8 percent, paving the way for a very good holiday season.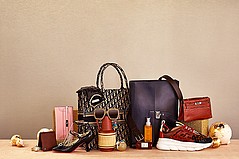 With the 2018 holiday season in mind, The RealReal has revealed the highest-valued resale items at the top of luxury-brand lovers' wish lists this year.
For years, the Fallas and Factory 2-U stores owned by National Stores have been the favorite shopping spots for consumers in search of a bargain.
The retail world is kicking into high gear when it comes to opening new locations on the Westside of Los Angeles.
No major high-end retail center has been developed in Los Angeles County since the Americana at Brand open-air shopping hub was introduced 10 years ago in Glendale, Calif.
The Ron Robinson stores on Los Angeles' Melrose Avenue and in Santa Monica, Calif., made it through harsh recessions and weathered tough changes in the retail scene and are still around to talk about it.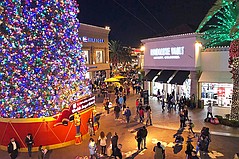 While more than 165 million Americans shopped online or in stores during the Black Friday weekend—which now extends from Thanksgiving Day through Cyber Monday—the numbers were down by nearly 10 million shoppers from 2017.
In the past year, organized retail crime has victimized 92 percent of retailers across the country, with Los Angeles taking the No. 2 spot, according to a recent survey released by the Washington, D.C.–based National Retail Federation.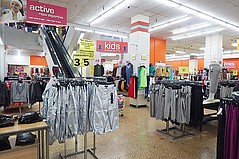 After filing for Chapter 11 bankruptcy protection in August, National Stores has found a way to keep some of its stores open after announcing it was closing all of them.
Rebecca Minkoff believes that retail is more than technology. It is that human connection that keeps customers walking through the door.
During its third-quarter earnings results, Gap Inc. said it expects its same-store sales for the year to be flat or up slightly as some brands are thriving and others aren't.
With its distinctive green awning and its green-colored shopping bags, Carroll & Co. was a notable menswear player in Beverly Hills, Calif.
The economy continues to move along nicely as retail sales across the country were up 5.6 percent in October over last year, according to the National Retail Federation.
Levi Strauss & Co., the 145-year-old blue-jeans maker in San Francisco, is headed to the stock market to raise between $600 million and $800 million with an IPO next year.
With hundreds of residents evacuated, retailers have had to shut their doors at Malibu's major shopping spots.
Previous Next