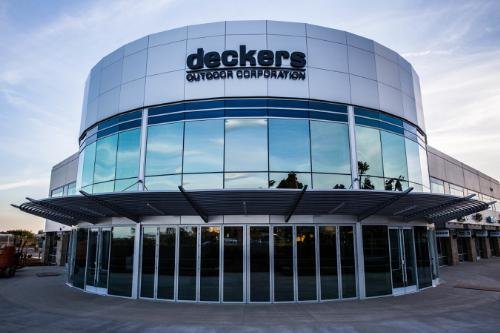 FOOTWEAR
Deckers' New Headquarters Shines With Energy Efficiency
Wow. The new global headquarters for Deckers, the company that makes Uggs, Tevas, Sanuk and other footwear, is quite the show piece. And it is energy efficient too.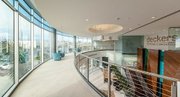 Deckers Outdoor Corp. built a huge 190,000-square-foot building in Goleta, Calif., outside Santa Barbara, trying to be as energy efficient as possible. The project earned the company a LEED (Leadership in Energy and Environmental Design) Silver Certification.
The headquarters made of recycled building materials has parking spaces reserved for energy-efficient cars and power stations for electric vehicles. It has a bike storage area with showers and changing facilities for employees and environmentally friendly irrigation and water drainage systems. It also has an efficient energy system.
And it won't be just the employees who benefit from this. Deckers has a showcase store there for shoppers who want to check out all the things that Deckers makes and their energy-efficient facility.