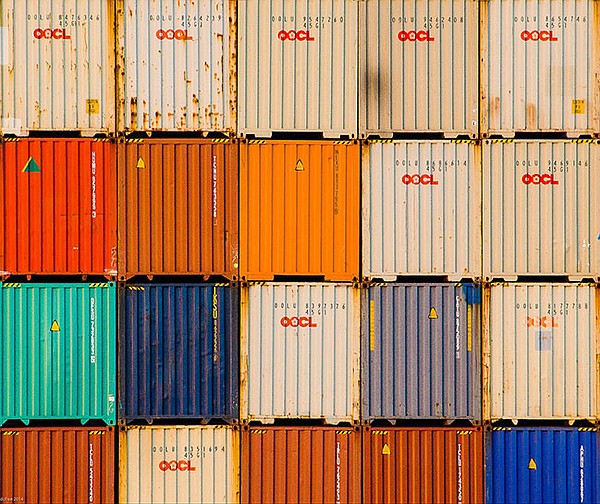 NEW YEAR'S DEADLINE
Apparel Importers Push to Bring Cargo In Before Chinese New Year

Wary apparel and textile importers who have lost millions of dollars due to late-arriving merchandise are setting their shipping plans on fast forward even though the holiday season normally signals a shipping slowdown.
No one is expecting the months-long port congestion problem in Los Angeles or Long Beach to clear up before Chinese New Year on Feb. 19, which sees Chinese and other Asian factories shut down for two weeks and slows merchandise shipments.
Negotiations for a new West Coast longshore workers' contract have dragged on for seven months with no end in sight. A chassis shortage is not about to be resolved soon, and cargo is stacked up so high that it is still taking weeks to get containers off the docks.
Customs brokers are advising clients to get their goods on the water as soon as possible while diversifying to other ports.
"It is so congested down there right now that if you didn't bring in another piece of cargo, it would take the ports a month to dig themselves out of the hole," said Mark Hirzel, president of the Los Angeles Customs Brokers and Freight Forwarders Association.
With all this congestion, shipping lines recently announced for a second time they were planning to slap a $1,000 port congestion fee on 40-foot containers arriving at West Coast ports until the problem is resolved. The extra fee was to go into effect Dec. 10, but the Federal Maritime Commission convinced the 15 carriers to postpone that surcharge until next year.
"I am very thankful for that," said Mario Cordero, chairman of the Federal Maritime Commission, which regulates those shipping fees. He is hoping that by the beginning of next year, any talk of a port congestion fee will be moot.
To alleviate some of the shipping pain, some logistics companies have been advising their clients to adopt a 50/25/25 plan. That means 50 percent of cargo is sent to the ports of Long Beach and Los Angeles, 25 percent to other West Coast ports, and the rest is shipped to East Coast ports.
However, with cargo volumes at the Long Beach/Los Angeles port complex so large—handling 40 percent of all containerized goods arriving in the United States—it is not easy for smaller ports to process the additional shipments, creating their own congestion problems.
Right now, Jeffrey Coppersmith, president of Coppersmith Global Logistics in El Segundo, Calif., sees cargo containers sitting on the docks for as long as 16 days before being picked up by a trucker and delivered to rail yards, where they sit another six days. "It is taking goods 36 days to get to Dallas when it normally takes six," he said.
Coppersmith said he had one electronics client who agreed to pay an extra fee to expedite extracting a cargo container off the docks. But it would have taken 250 moves to get the container out of the port. "We have a mess right now," Coppersmith said, "and it isn't over."
However, there are some signs of improvement. As of Dec. 10, there were only four cargo-container ships docked off the breakwater waiting to berth. In the past weeks, there have been as many as 10 cargo containers off the breakwater. Normally at this time of year there are none.
Labor pains
Negotiations between the International Longshore and Warehouse Union, whose nearly 20,000 laborers work at 29 West Coast ports, and the Pacific Maritime Association, comprising shipping lines and terminal operators, have been going on in San Francisco since mid-May. The talks took a 12-day hiatus during the Thanksgiving holiday and started up again on Dec. 3.
"They have been meeting this week and doing their best," said Craig Merrilees, an ILWU spokesman.
An ILWU caucus meeting is scheduled to start Dec. 15 in San Francisco. Many people were holding out hope that this could be a sign that a new contract was imminent.
But Merrilees said the caucus meeting date was set a long time ago. The ILWU caucus is a democratically elected body of representatives from each longshore local. It sets policies in between ILWU conventions. A typical caucus is 90 delegates. Merrilees said there is sure to be some kind of report or update on the contract negotiations but no voting unless a tentative contract is in place.
The lack of a new six-year contract, which expired on July 1, has complicated resolving the ports' chassis shortage. The ILWU is responsible for making sure the chassis are in working order and maintaining them before leaving the docks.
Both the Port of Los Angeles and the Port of Long Beach set aside acres of vacant land to store empty containers and use their chassis for loaded cargo.
But a new longshore contract or a temporary contract extension governing chassis maintenance needs to be in effect before the off-site locations can be used, port authorities said.