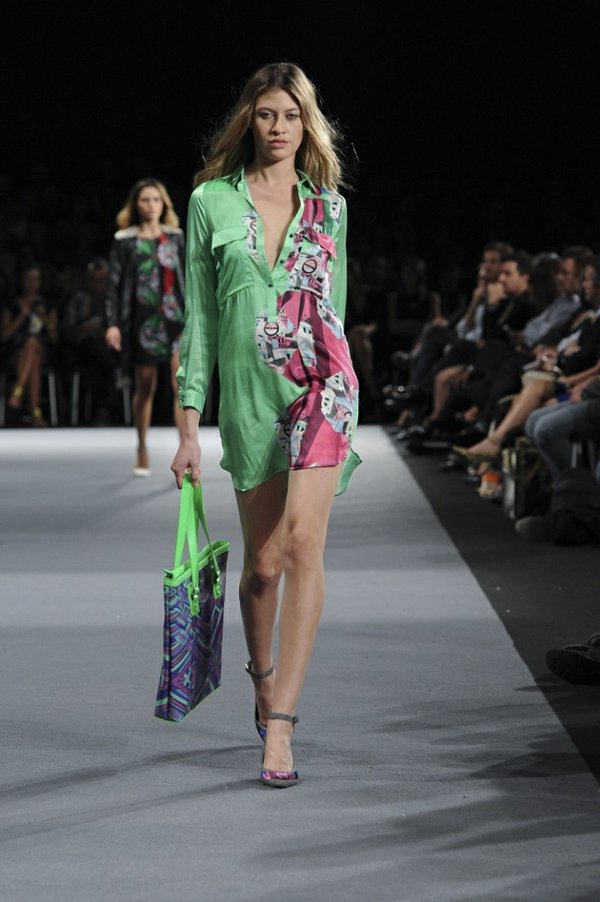 FASHION
Custo Barcelona Shows at Colombiamoda
Designer Custo Dalmau, the co-founder of Custo Barcelona, was in Medellin on Tuesday to present his Winter Collection and unveil bits of his Spring collection during the first evening of Colombiamoda.
He said he stayed with blacks, beiges and gray for Winter but returned to his iconic bright colors for Spring.
The Spanish designer recently has been giving a series of fashion shows in Latin America, a market he feels is just right for the bright colors he is known for. Also, the economy in Spain is still struggling. Dalmau said many of his customers in Spain are tourists.
Dalmau did a quick 24-hour trip to Lima in April for a show during PeruModa in Lima where he recently opened a store, and he is planning a walk down the runway in Mexico City in October where he hopes to reintroduce his line there after closing four stores years ago in Mexico.
The Custo Barcelona show was just one of nearly a dozen that occurred during the first day of the three-day fair, that could be compared to MAGIC Marketplace in Las Vegas. Lots of buyers from Colombia as well as internationally.