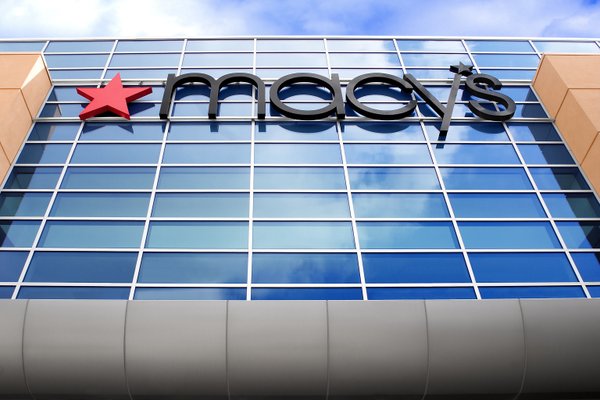 RETAIL
Macy's Boosts Sustainability Efforts
Department-store giant Macy's Inc. is introducing several new sustainability programs that will be rolled out this year and the next.
By late fall, Macy's will install 17 new electric vehicle–charging stations in eight stores in the Los Angeles area—Del Amo Fashion Center in Torrance, Los Cerritos Center, Montebello Town Center, Montclair Plaza, Pasadena, Sherman Oaks Fashion Square, Simi Valley Town Center and The Oaks in Thousand Oaks. The retailer is collaborating with Volta Industries to increase the number of free-to-operate charging stations. The new stations will bring the total number of free charging stations at Southern California Macy's and Bloomingdale's stores to 33.
To date, the retailer has installed more than 1.1 million LED bulbs in more than 800 Macy's and Bloomingdale's stores nationwide. In 2014, the company will begin replacing fluorescent fixtures with LED lighting in store locations.
By the end of last year, the company has been generating solar energy through 55 active installations at Macy's and Bloomingdale's facilities. Over the next year and a half, the company will install an additional 20 solar-power arrays on store roofs and distribution centers.
The company is also working on waste reduction by "standardizing the size of packing cartons, incorporating recycled polyester fibers in many woven garment labels, minimizing packaging materials and adopting paper hangtags made from FSC-certified paper," according to a company statement. The company is also looking to expand its paperless billing initiative. Last year, nearly 18 percent of Macy's and Bloomingdale's customers chose paperless billing statements, which reduced the company's paper usage by about 745,000 pounds. Similarly, the company is encouraging the use of digital receipts. Last year about 6 percent of all store transactions were paperless, the company said.
The company also raised more than $700,000 for community parks, recreation and conservation across the country through its Macy's Heart Your Park program, which is a collaboration with the National Recreation and Park Association.
"We have come a long way in making our company more efficient, less wasteful and greener—which is important to our customers, associates, shareholders and communities," said Amy Hanson, the Macy's Inc. executive vice president in charge of sustainability. "In all, we have already implemented more than 100 new sustainability ideas over the past six years. But the more we do, the more we learn about opportunities for further improvement. We are more committed today than ever to pursuing new advances in sustainability and finding pragmatic steps we can take to become responsible stewards of our environment while also engaging our workforce and reducing costs."