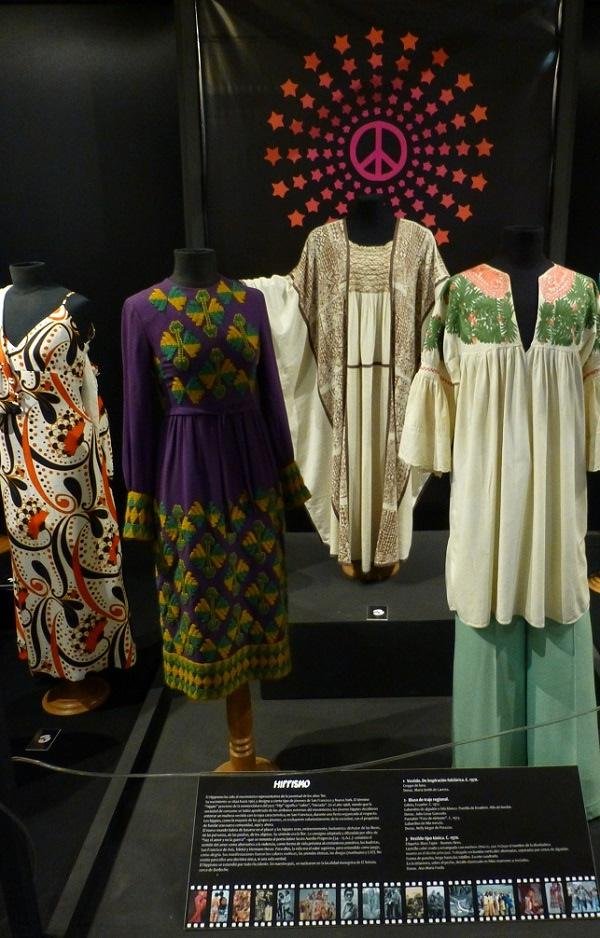 FASHION MUSEUMS
Fashion History with a South American Accent
On a recent trip to South America, I got a chance to add another stamp in my fashion museum passport. (My world tour of fashion and textile collections so far includes Los Angeles, New York, San Francisco, Paris, Lyon, London, Bath, Madrid and Florence.)
At the Museo Nacional de la Historia del Traje in Buenos Aires, Argentina, fashion history is on display.
The museum is housed in a 19th-century house in the city's San Telmo neighborhood. The space, which was declared a historical monument in 1990, features a series of rooms that allow visitors to walk through the the decades of fashion from the 18th century to present day.
The collection includes several vintage gems, including a well-preserved House of Worth piece and some fun 60s-era fashions and accessories. The 60s room, which features Op Art and "Hipismo" designs, was one of the largest in the exhibition and dovetailed nicely with a concurrent exhibition on psychedelic art from the 1960s and '70s at the nearby Museo de Arte Moderno. The modern art museum also currently has an exhibition of Eduardo Costa jewelry, including the gold earpiece worn by Marisa Berenson in the 1968 Vogue spread "Fashion Fiction I" shot by Richard Avedon.