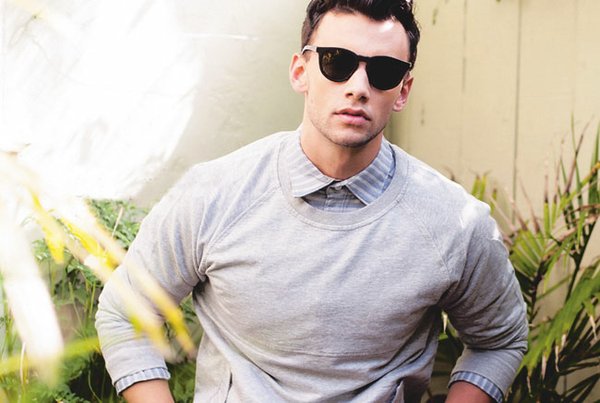 JONNY IV
New Men's Fast-Fashion Line Launches From LA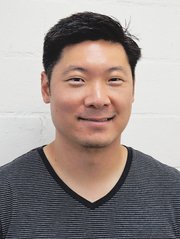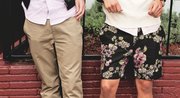 From a clothing factory in South Los Angeles, Eugene Kang is putting the finishing touches on his new fast-fashion line for young men who want style but don't have a lot of cash languishing in their wallets.
Think T-shirts for $12, slim chino pants for $26 and striped fleece blazers for $49.
"Our vision and goal is to make the line a mix of great styles at ridiculously low prices," said Kang, sitting inside the headquarters of private-label manufacturer Alpha Source Inc., whose chief executive, Stephan Kim, is a partner in the venture. "Right now, if you go to a boutique looking for fashion, you get that sticker shock. And that is ridiculous."
The new brand, called Jonny IV, is being sold exclusively online, which is where Kang has spent much of his professional career. Until last year, he was the executive vice president of e-commerce at Planet Blue, where the retailer started offering same-day delivery for goods in Los Angeles. Prior to that, he was head of e-commerce at fast-fashion retailer Forever 21, based in Los Angeles.
The Jonny IV (pronounced "the fourth") website debuted on May 20 followed by a June 1 launch party in Los Angeles' seaside suburb of Venice, where fashion bloggers and YouTube contributors were invited to rummage through racks of clothes and see the product on male models. "We are going straight to e-commerce. My passion and focus is e-commerce," said Kang, who was born and raised in New York but moved to Los Angeles in 2000.
With e-commerce, expenses can be kept to a minimum with savings passed on to the customer. The idea for the line is that price tags shouldn't venture over the $50 mark unless it is for something as detailed as a moto jacket, which he is selling online for $74.
To keep costs low, Kang is working with a pared-down staff of six. That includes one full-time designer, Linda Kim, who was director of product development at Guess? Inc. There is also a free-lance designer as well as people working in marketing, social media and merchandising/buying.
Kang, who named the line after his 6-year-old son, Jonny, who was born on June 4, saw a void in the young men's fashion market, primarily for consumers between the age of 18 and 25. Even though Forever 21, H&M and Zara offer fast fashion for men, the e-commerce veteran believes this sector has been neglected. "From my experience, the primary customer for those fast-fashion stores is the female, and the male customer is an afterthought," Kang observed.
Indeed, young men seem to be becoming more fashion oriented with their own sense of style. Witness the number of men sporting beards that look like they were worn by their great-grandfathers living in the early 1900s. And hipsters have taken to capri pants and stylish hats. "To me, the new generation is more fashion savvy," said Christopher Lee, a former senior vice president at Forever 21 and now chief executive of Kitson, a fashion-forward retail chain.
Lee believes it might be easier to compete in the world of men's fast fashion because the women's fast-fashion market is saturated with a number of brands and retailers vying for the young female customer.
Retail analyst Marshal Cohen of The NPD Group noted there is an opportunity to capture business in the young men's fast-fashion arena but there is a lot of rivalry, too.
Many retailers are trying to jump into this market now that young men have discovered fashion. Also, young men spend a lot of money on non-fashion things such as electronics, entertainment and sports. "There is a lot of competition inside and outside," Cohen observed. "I wouldn't say they are in a space by themselves."
But Kang is trying to carve out a space where he updates his collection on a weekly basis and is able to quickly capture fashion trends. "We are going to listen to our customer and cater to their needs," he said. "If there are trends or styles that are picking up, we will double down on that and get that merchandise out quickly."
Many of the knit tops will be manufactured at Alpha Source, which does private-label knit tops for brands such as Paul Frank, LnA and RVCA. The company is also partnering with other vendors who may produce in Los Angeles or overseas.
The goal is to have 50 percent of the line produced in Los Angeles and the other 50 percent sourced outside. Right now the collection is only 25 percent made in Los Angeles. "Some of our vendor partners can turn things around in 45 days," Kang said.
Marketing will be digital, such as Google ads, and there will be vignettes on YouTube. The company's first YouTube foray is a humorous skit with a young British actor who talks about how the prices will be as low as $50. A voice off-screen is heard saying, "That's 15—one-five, not five-zero."
RELATED STORIES