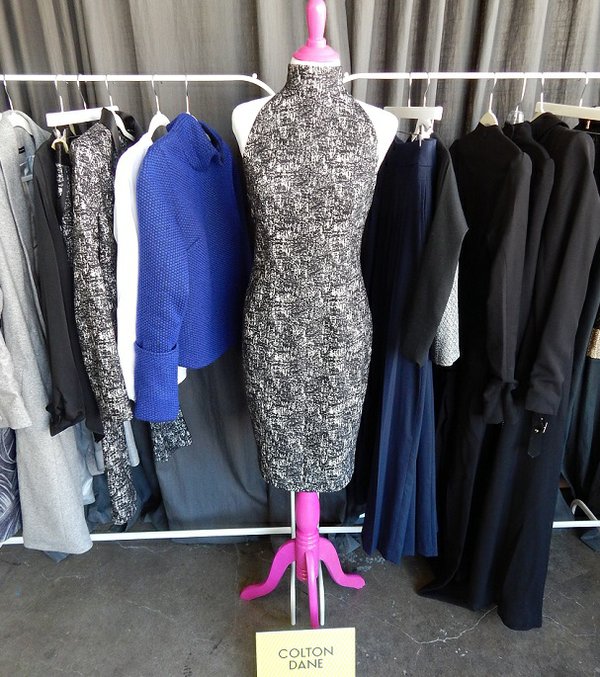 FASHION
Los Angeles Fashion Council Puts the Spotlight on LA Designers
Normally the Los Angeles Fashion Council would be holding a few days of runway shows to display the latest creations of some of the area's up-and-coming fashion talent.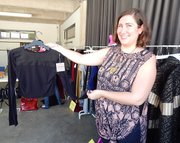 But Kelsi Smith, the council's founder, decided to open up a showroom in her offices on the third floor of the Academy Arts Building at 817 S. Los Angeles St. on March 16-19 so buyers can see up front and personal a number of brands designed and mostly manufactured in Southern California.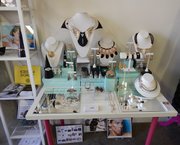 At the same time, Kelsi is taking many of these same labels to Tokyo next week in time for Tokyo Fashion Week where they will be showcased on March 17 at a multi-brand presentation.
Kelsi's showroom was set up this week for press visits, and I stopped by to take a quick peek at what was on the racks. There is some great talent there and items worth exploring. The label Linden, designed by Jennifer Lynn, is into eco fabrics and is using fish leather manufactured in Iceland for some of the line's dark tops and leggings. It has a python look but feels very soft.
Colton Dane, a womenswear line that is in its second season, is strong on luxury fabrics and sophisticated silhouettes. The forces behind the label are Colton Dane Lasater and Charles Christopher.
Designer Bri Seeley was in the showroom, explaining what goes into her 3-year-old self-named label that started in Seattle but has moved to Los Angeles. "My collection is luxurious and feminine for the iconic woman," she said, holding up some pretty amazing dresses with slits down the back or more audaciously positioned in the front. She is big on Katherine Hepburn-style pants that have pleats around the high-waisted middle and wide legs. Most of her fashions have pockets, including those cocktail dresses, so you can carry a phone in one pocket and business cards in the other. (Definitely career woman oriented).
Kristen Dorsey was also on hand to show off her jewelry line that is designed and manufactured in Southern California. Her array of earrings, rings, bracelets, necklaces and other pieces are thoughtfully designed by incorporating her Chickasaw culture into the pieces.
Other brands that will be in the showroom next week are Together, Bellen Brand, Rose La Grua, Odylyne, stella proseyn, Katharine Kidd, and Mofe.

Buyers who want to visit the showroom next week can email the Los Angeles Fashion Council at harlee@stylesmithonline.com to set up an appointment.