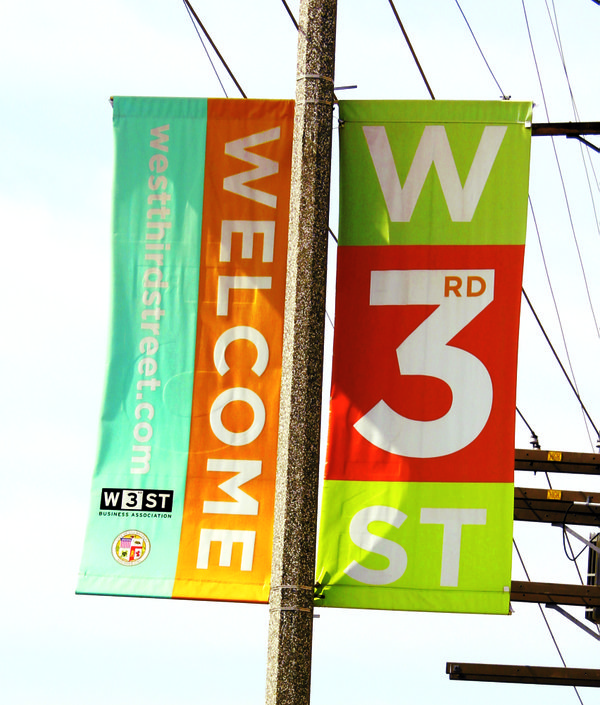 RETAIL
What's Checking on Los Angeles' West Third Street
Photo Gallery
Los Angeles' West Third Street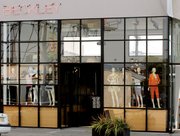 Los Angeles' West Third is a high-energy street sandwiched between La Cienega Boulevard and Fairfax Avenue. Its boutiques, cafes and restaurants draw trendy tourists and locals alike, creating an ongoing pulse that is unique to Los Angeles. As Beckley Boutique owner Melissa Akkaway put it, "The close proximity of the stores and restaurants on this street creates a nice synergy that is always upbeat."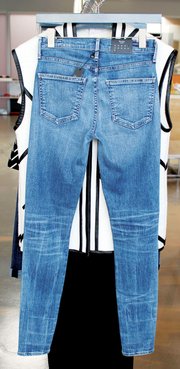 BECKLEY BOUTIQUE
8128 W. Third St.
Beckley Boutique moved from Melrose Avenue to West Third approximately 15 months ago and has not looked back. "We were after a larger space with more foot traffic and found it here," Akkaway said. "Our customer is fashion forward and has a unique style that complements this neighborhood."
Some of the boutique's top-selling styles include Citizens of Humanity's skinny high-waisted "Rocket Jeans" ($218) and 10 Crosby by Derek Lam's bodycon dresses ($225). Other favorites among customers include Opening Ceremony, 3.1 Phillip Lim and Second.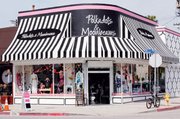 POLKADOTS and MOONBEAMS
8361 W. Third St. (Modern);
8367 W. Third St. (Vintage)
While the vintage store of Polkadots & Moonbeams has been a long-time destination for vintage enthusiasts and fashion designers seeking inspiration, the contemporary store just moved to a larger, corner space and is stepping up its game. "We felt it was time to take our modern store to the next level, and our customers have been extremely receptive," said Wendy Freedman, owner of Polkadots & Moonbeams. The modern store moved to its new location in June.
The modern store houses contemporary styles that "complement the body and feel good to wear." Bailey 44 and AG Jeans are two of its top-selling brands, while popular styles among customers include a graphic-print Westin dress ($163), Shakuhachi floral bomber jacket ($242) and Blue Life maxi dress ($253).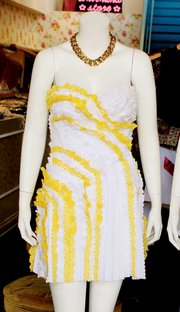 SATINE
8134 W. Third St.
Satine is an upscale boutique with a retro vibe and boasts the latest styles from Chloe, Preen, Rochas and Alexander Wang, among others. Some of its popular items at the moment include a white and yellow sundress from Nina Ricci ($3,390), an Isabel Marant Etoile tartan dress ($585), Jenni Kayne D'Orsay flats and Paige Denim.
Satine has been in its current space for more than four years and was in a smaller store across the street before. It has two other locations, both on Abbot Kinney Boulevard in Venice.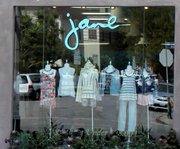 JANE
8364 W. Third St.
Boasting prices all under $98, the focus at Jane is "wear-well, feel-well pieces for the trendy, ageless girl," according to owner Peggy Sella. "We seek out current trending styles from quality brands that are affordable." These brands include Lush, Thread Supply, Vintage Havana and Freeloader. [Pictured at right: Sans Souci crop top ($20) and skirt ($24).]
Jane has two other locations in the LA area—one in Tarzana and the other on Montana Avenue in Santa Monica. All three stores have a strong following of customers from around the country, thanks to the store's Instagram account (@janeoftarzana), which is constantly updated with new arrivals. Plus, the stores accept phone and email orders and happily ship merchandise to out-of-town customers. "By posting new merchandise as it comes in via Instagram, our customers are able to instantaneously snatch up their size in the desired style, sometimes before it even hits the store floor."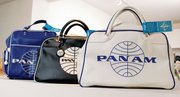 TERRA
8216 W. Third St.
Terra carries women's, men's and children's apparel and shoes, in addition to organic beauty products, and has been on West Third since 1987. It stocks wardrobe staples such as Theory blazers, Lacoste, Joe's Jeans (starting at $165) and DKNY flats ($150). Some of the boutique's better-selling items are a dress from Collective Concepts ($68) and Pan Am bags ($89–$125), which strike a cord of nostalgia with certain customers.