FASHION GIVEAWAY
Roar Wants You to Have a Lamborghini. Or a Ferrari.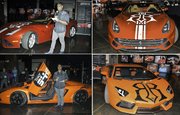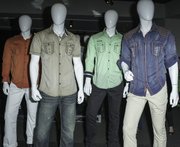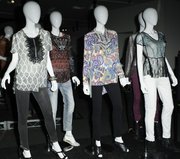 Roar would like you to have an epic car.
The Los Angeles clothing line celebrated its 20th year in business with a party on May 15 at the Peterson Automotive museum to kick off its latest fantasy car sweepstakes, called Epic vs. Epic.
The winner of the contest will get either a Lamborghini Aventador or a Ferrari F12 Berlinetta. But first, you must vote.
The company is asking consumers to vote for one or the other on Roar's Facebook page. The first car to have 1 million "Likes" will be the car presented to the winner of the contest.
You will get a chance to see the two cars in person when Roar takes them on a nationwide tour of Buckle stores beginning May 24-26 in Las Vegas. The tour will continue on to Dallas, Houston, Baton Rouge and then continue on to more cities.
If you need more help deciding between the two, consider this: The Aventador has a manufacturer's suggested list price beginning at $397,500 and gets 11 miles per gallon in the city and 18 MPGs on the highway. The Berlinetta has a MSRP of $318,888 and gets 12 mpg in the city, 15 mpg on the highway. But Berlinetta is so rare, the company tells me they paid well above list price--more than $500k--for it.
Roar fans are familiar with the company's car giveaways, which have included a 2009 F430 Ferrari, a 2010 Camaro, a 2013 Harley Davidson, a 2014 BMW C 600 Sport and a vintage Ford Bronco.
It's all part of Roar founder and CEO Deepak Vasandani's strategy of "in-the-moment-optimization."
"It's all about living fully in the moment," he said.
Once voting ends and the official car is selected, Roar will open the sweepstakes to allow email entries. The winner is expected to be announced at the end of the year at a party in Las Vegas.
Just think, you could be driving your new Ferrari—or Lamborghini—by New Year's.
Details can be found on the Roar website and the company's Facebook page.