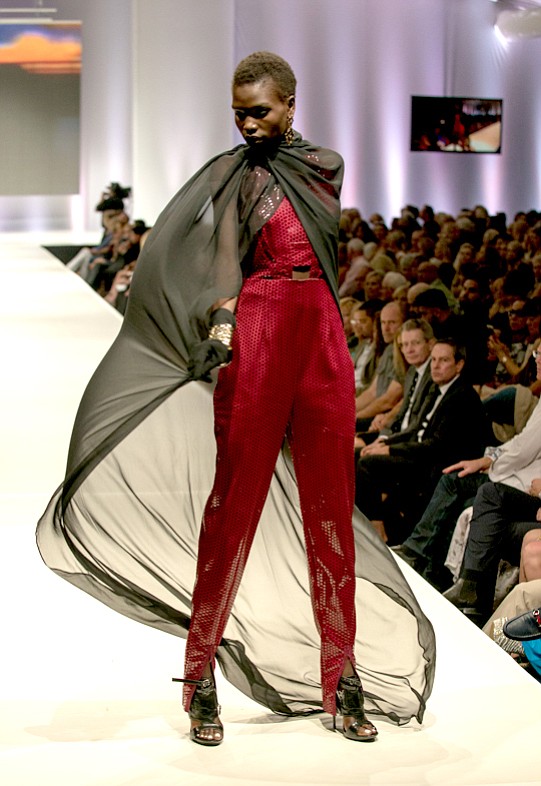 HAUTE IN THE DESERT
Fashion Week El Paseo
Opening night of Fashion Week El Paseo put the spotlight on eight Southern California designers: Trina Turk, Eduardo Lucero, Kevan Hall, Anthony Franco, Lloyd Klein, Chagoury's Gilbert Chagoury, Oliver Tolentino and Candice Held.
The March 21 event kicked off eight days of fashion and retail events held in a tented venue on El Paseo, the luxe shopping district in Palm Desert, Calif.
Organized by Palm Springs Life magazine, the event was sponsored by Coachella Valley real estate developer Saxony Group. The annual event draws more than 13,000 attendees and has raised funds for more than 100 local charities, including Fashion Group International Inc., The Girlfriend Factor, The Children's Charity, Junior League of Palm Springs Desert Communities, Desert Outreach and the Humane Society of the Desert.