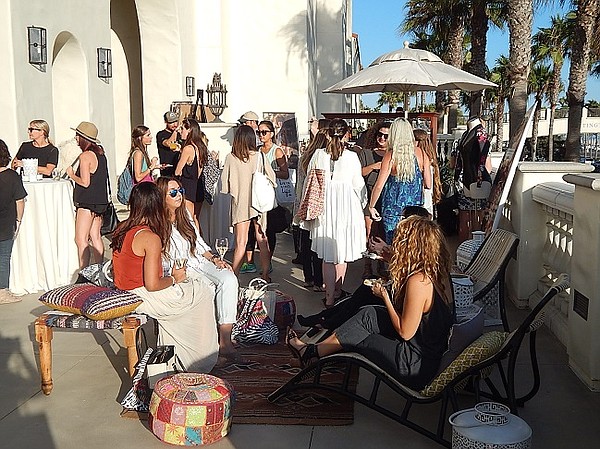 FASHION
Cynthia Vincent Collaborating With O'Neill for Swimwear
The sun was starting to set along the Huntington Beach horizon as a clutch of buyers and fashion stylists crowded onto the south terrace of the Hyatt Regency Huntington Beach Resort for a cocktail party to get a first glimpse of the new Cynthia Vincent for O'Neill collection. It looked spectacular.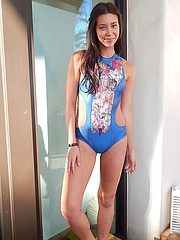 Models wearing some of the suits and cover-ups stood on podiums to give party-goers an idea of what was in store for the upcoming season. Besides swimwear, the collection includes wet suits that use Vincent's feminine prints and neoprene leggings.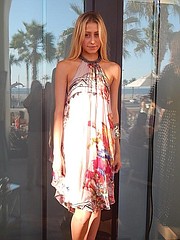 Drinks and hors d'oeuvres were served as music played and buyers attending the Aug. 13-14 Swim Collective trade show had a chance to unwind in a beautiful setting.
Vincent worked with Rachael Hill, O'Neill design director women's. Hill, in an interview with my colleague Andrew Asch, said this was O'Neill's second collaboration for contemporary swimwear. The first was with Anna Sui.
This was a natural partnership, Hill said, and allowed O'Neill to reach a customer they haven't been able to appeal to before.
The collection arrives in stores next April.