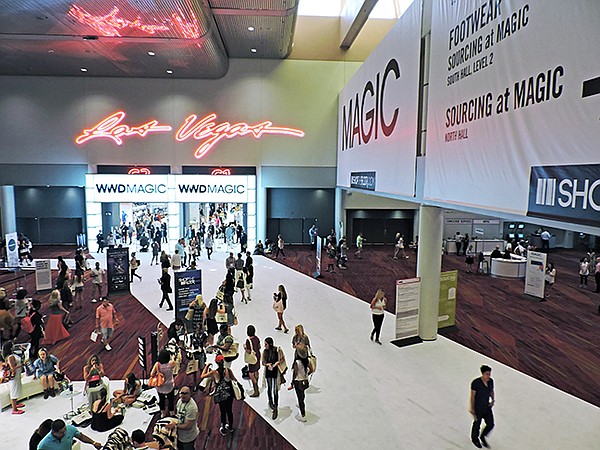 WWDMAGIC
New Lines and New Business at WWDMAGIC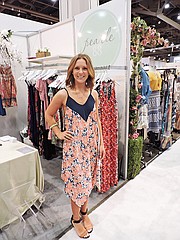 Waves of buyers traversed the Las Vegas Convention Center for the Aug. 17–19 run of WWDMAGIC in Las Vegas, where young contemporary, juniors and accessories brands showcased their current collections.
Irvine, Calif.–based surf lifestyle brand Lost International showed its women's collection Sea Gypsies by Lost for the first time at WWDMAGIC.
"As a small brand you pick your spots," said Lost International Chief Executive Officer Joel Cooper, who said the company had already worked with its existing major accounts at Agenda in Long Beach, Calif., in July. The next step, Cooper said, is to build the brand on the East Coast.
"First we wanted to take care of California," he said. "Now that we've got the major areas taken care of, New York is the next challenge."
Sea Gypsies is a bohemian collection with an edge, said designer Rachel Anne Rainwater.
"Our girl is very much a personality," she said. "She's an artist or a musician. She's bohemian but with more of a '70s spin to it."
At the Velvet Heart booth, owner Moshe Tsabag was working with existing customers for the contemporary line as well as opening new business for Velvet Heart's young-contemporary sister collection, Free Heart.
XCVI's Randa Allen was spotted at the booth for Pearl 88, a new young-contemporary line launched last summer by the Los Angeles contemporary label, which was showing at Project this season. Wholesale prices for Pearl 88 range from $22 to $38.
"It's definitely young contemporary with easy styling," Allen said.
Perhaps the biggest opening-day buzz was for Cupcakes and Cashmere, the contemporary collection launched by Emily Schuman.
After the blogger and author hosted a seminar on Aug. 17, a long line of fans followed her back to the booth to snap photos with Shuman and review the line.
Introduced last season exclusively at Nordstrom and Shopbop, Cupcakes and Cashmere is now wholesaling to specialty retailers. The new line is produced by Costa Mesa, Calif.–based BB Dakota, which had its own booth, featuring the BB Dakota and Jack collections, next to the Cupcake and Cashmere booth at WWDMAGIC.
"The word is definitely out," said Brand Manager Melanie Zuckerman. "We're already getting calls for Coterie."
Carole Christopherson, president of BB Dakota, said business was strong for all three brands—BB Dakota, Jack and Cupcakes and Cashmere—at the show.
"Retail business is strong right now in specialty stores," she said. "We're getting reorders for Fall and Holiday."
RELATED STORIES