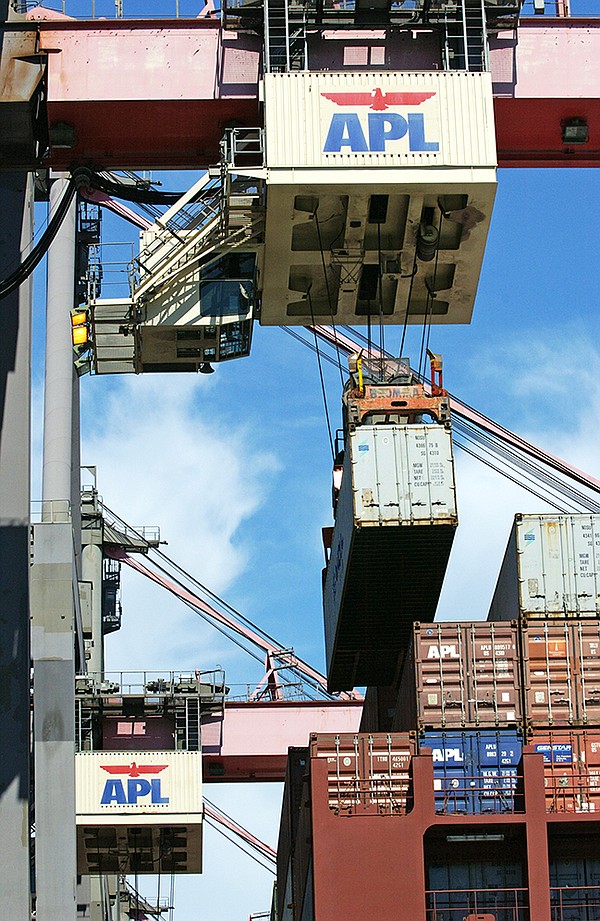 CARGO INCREASE
Store Inventory Levels Remain Stubbornly High
The total number of cargo containers coming into the nation's major ports will increase approximately 5.5 percent this year compared with last year, according to the National Retail Federation.
In the NRF's monthly "Global Port Tracker" report, imported cargo-container volumes dipped 0.1 percent in October compared with the previous year but were up 7.4 percent in November over last year as the push came to fill store shelves in time for Black Friday shopping.
With most merchandise already in the stores, December's cargo-container volumes arriving at the docks were expected to be almost level with last year.
The NRF said that inventory levels at stores started out strong for the season because retailers were still working off excess inventory accumulated after port traffic returned to normal following a West Coast port-congestion problem at the end of 2014 and early this year.
But consumers are spending. The NRF predicts that holiday sales will be up 3.7 percent this year over 2014. "U.S. retail sales increased in October by the most in three months, and consumer sentiment rose as well. But the inventory-to-sales ratio remained stubbornly high at levels not seen since the Great Recession in 2009," said Ben Hackett, whose Hackett Associates prepares the monthly Global Port Tracker report for the NRF.
Because cargo-container traffic was down drastically at West Coast ports at the beginning of the year due to congestion problems, trade volumes in January and February next year are expected to be considerably higher than in 2014.
January is forecast to see 1.46 million 20-foot cargo containers come into the nation's ports, a 17.9 percent jump over the previous year. February will be equally active with 1.4 million cargo containers entering the ports for a 16.9 percent rise over last year.
For 2015, imported cargo-container volumes are expected to inch up 5.5 percent over last year.