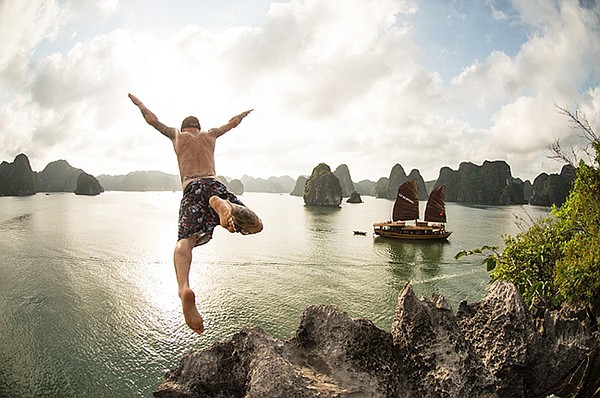 ROARK X LAJOLLA
LaJolla Strikes Deal with Roark Revival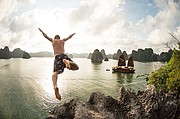 Irvine, Calif.–based La Jolla Group has formed a joint venture partnership with The Roark Revival in which La Jolla Group will provide Roark with "the tools, staffing, financial management and structure to scale their business seamlessly."
Roark, a 5-year-old lifestyle company based in San Juan Capistrano, Calif., will continue to operate as a separate entity with control over its brand.
Roark's branding concept allows consumers to follow the brand's global travels "in search of Roark" through the company's zine and website. Roark is a "bar-brawling hellion" whose "meandering travels" are woven into "a timeless line of well-worn apparel, T-shirts and trinkets" inspired by Roark's adventures.
La Jolla Group will oversee back-end operations, including finance, accounting, logistics, technology, human resources, planning and sourcing. Roark will oversee sales, product development and marketing with support from La Jolla Group's infrastructure.
La Jolla Group has a similar partnership with Spiritual Gangster, a yoga-inspired collection for men and women. The company also holds the apparel licenses for O'Neill Clothing in the USA, Metal Mulisha and FMF.
"This partnership allows us to thrive operationally while remaining in control of our own destiny and brand," said Roark founder and President Ryan Hitzel. "It's a turbo boost for one of the most challenging pillars of a small business."
La Jolla Group Chief Executive Officer Daniel Neukomm said both he and Ryan observed "a highly dynamic retail climate thirsty for small brands to help bring diversity on the floor but still expecting the sophisticated execution of larger brands."