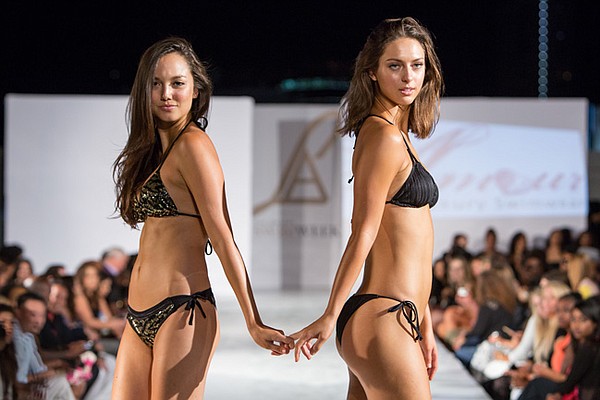 LA SWIM WEEK
L.A. Swim Week: West Coast Debut
The newly launched event was called Los Angeles Swim Week, but the organizers packed all the festivities—13 runway presentations—into one night on the roof of The London West Hollywood hotel in West Hollywood, Calif.
The July 23 event was held just days after many in the swim industry returned from the trade shows and catwalk presentations of Miami Swim Week in Miami Beach, Fla.
Swim brands featured at LASW included Amour Swimwear, designed by Connie Borja; Frankie Swimwear by Rebecca Klodinsky; Chloé Rose Swimwear by Chloé Rose; BeachFlirt by Eleni Armaos; Mint Swim by Draya Michel; Asher Marie by Kaylee Schatz-Berg; DiMarco by Davanh DiMarco; Cirone by Solveig Cirone; Khongboon Swimwear by Supaporn Khongboon; 8th Continent by Kenzo Suzuki; Colombian brandLeonisa Lingerie and Beachwear; and two Italian lingerie labels, Leilieve Lingerie and Christina Leonor.