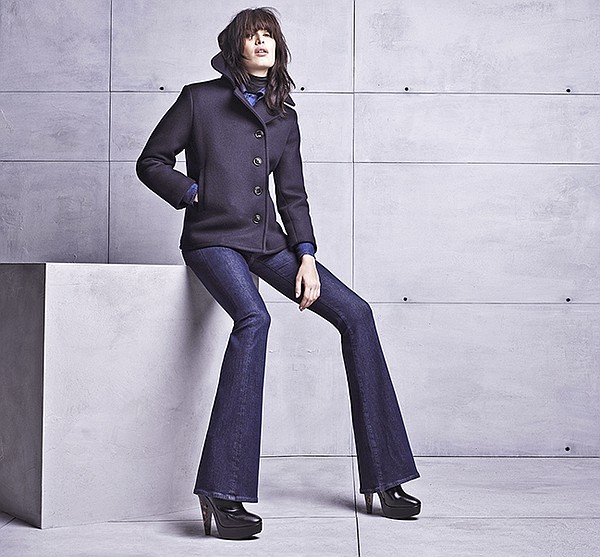 CITIZENS OF HUMANITY
Brand Building With a Denim Foundation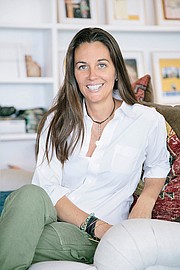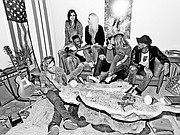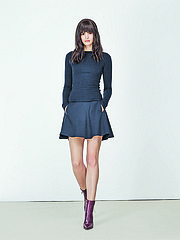 With the addition of Kathy Kweon as president, Citizens of Humanity has completed a number of staffing and brand-building changes to the Los Angeles–based denim lifestyle brand.
"We've added some really good talent to the team," said Amy Williams, the company's previous president, who was named chief executive officer.
Over the past few years, new additions to the company include Catherine Ryu, women's brand director, and Jared Freedman, brand director. More recently, Hiro Ikuta, who was previously with Itochu Corp., joined the company's design team as director of fabric and textiles.
"[Catherine] was really the beginning of the evolution of the product and branding [at Citizens]," Williams said, adding that Freedman was charged with the company's brand development, including the launch of the company's online magazine. Williams and Freedman also launched "Just Like You," a documentary film series profiling creative and inspirational people.
With the addition of Kweon, Williams will continue to oversee merchandising, design and branding of the company's lines, Citizens of Humanity, GoldSign, Fabric Brand, A Gold E and Getting Back to Square One, a knits collection launched in 2013 with Three Dots founder John Ward.
Kweon has spent more than a decade in the premium-denim business. Prior to joining Citizens, she was vice president and brand director at AG.
"In bringing Kathy on, with the experience level that she has, the leadership and how well respected she is, it gives us an opportunity to have her look at the business side of those brands," Williams said. "It really strengthened the leadership and managing team."
Since Williams joined the company in 2009, it has expanded its Citizens of Humanity men's business and worked to build the brand portfolio to include collections segmented for different customers and accounts in the market.
"The majority of the brands are denim focused, and they're segmented from the highest end in terms of luxury with GoldSign on the women's side and Fabric Brand on the men's side—and Citizens from the premium-denim standpoint and A Gold E, which is targeted at a more youthful demographic and one that's a little more price sensitive, although certainly not inexpensive," Williams said. "With those three brands, the focus is ensuring that each of them is uniquely positioned and really well positioned in their respective places. We're working with distinctive retail partners for each of those. We launched Getting Back to Square One with John Ward about a year and a half ago on the knitwear side."
Fashion meets conservation
One of the recent developments for Citizens is the Sculpt collection, which features a proprietary denim fabrication designed to comfortably shape the body and retain its shape. The fabric was developed by Citizens of Humanity founder Jerome Dahan and Ryu, Williams said, following the success of Citizens' super-stretch denim.
"We're always interested in fabric development," Williams said. "Proprietary fabrics that are consumer friendly or enhancing in some ways are really important. At the same time, with all of the conversation about the California drought and water-conservation news, we try to look for ways to do things in a more environmentally friendly way. Sculpt is the combination of the best of all worlds. It is incredibly comfortable and flattering from a consumer perspective. But, also, the way we treat the fabric is done in a fashion that minimizes water usage. That's something we feel really good about."
The Sculpt pieces, which started shipping a few months ago to select retailers, work especially well with Citizens' '70s-inspired styles, such as the flare and the high-rise skinny silhouettes in clean-rinse washes, Williams said.
"From a fashion perspective, even if you didn't know any of the inherent properties, it's that shade of denim you would want to be wearing. It has that '70s look to it."