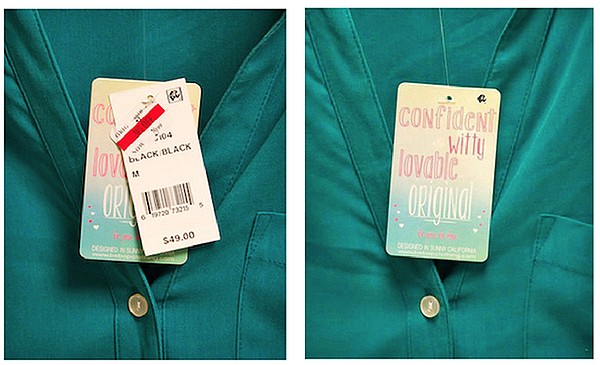 MANUFACTURING | TECHNOLOGY
FineLine Introduces 'As You Like It' for RFID-Integrated Hangtags
Atlanta-based RFID (radio frequency identification) tag provider FineLine Technologies Inc. has a new quick-turn program, dubbed "As You Like It."
The program was created for brands and retailers to facilitate the ordering of branded hangtags with integrated RFID capabilities rather than relying on secondary RFID tickets and stickers.
Under the program, brands and retailers can place production orders with a 48-hour turnaround time anywhere in the world. There's a one-week turn time on sample orders. Companies will not be required to meet annual order quantities or inventory commitments.
According to FineLine, the integrated tags will save companies money over the typical expense of using secondary RFID tickets or stickers, which require an additional step to apply to garments and can cost from $70 to $100 per 1,000 units. Plus, the company says, having integrated RFID tags eliminates the risk of mismatched RFID tags and UPC tags.
The FineLine integrated tags have an RFID chip embedded in the tag, which will contain all the usual pricing and sizing information. The tags can be made to any specifications for size, color, graphics and text. Once the client's brand art is set up in FineLine's systems, the company can ship flexible order quantities, "including short runs," within 48 hours. The tags can be attached at the factory, distribution center or retail store.
"With our new RFID 'As You Like It' process, we make it easy for fashion brands and retailers to integrate RFID into labels their designers, merchandisers and customers will love, with flexible sampling, ordering requirements and delivery terms they and their entire supply chain can enjoy," said George Hoffman, chief executive officer of FineLine Technologies, in a statement.
Based in Atlanta, FineLine has facilities in the U.S., Canada, Hong Kong, and Shenzhen, China. For more information, visit
www.finelinetech.com.