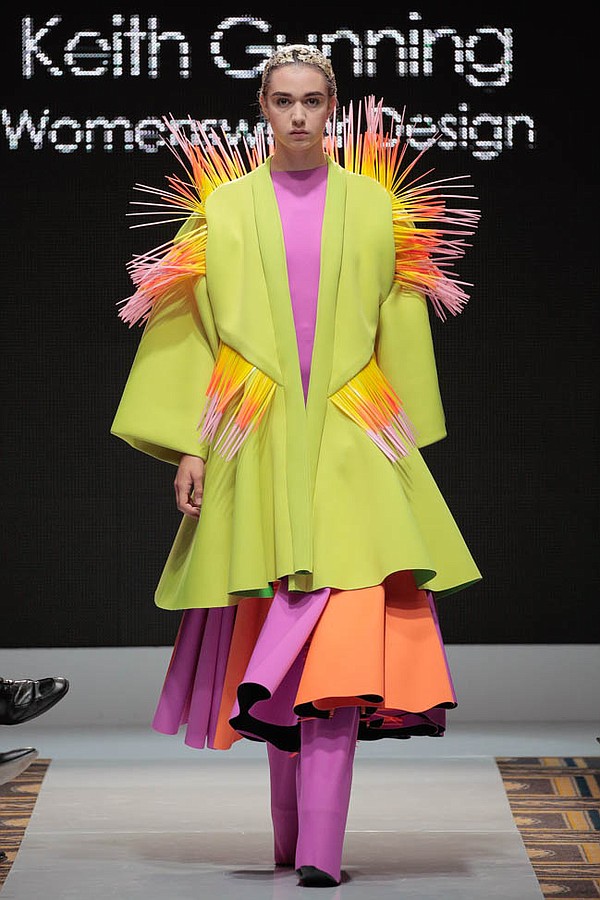 INTERNATIONAL INSPIRATION
Academy of Art Honors CFDA, Ryan Roche at Annual Graduation Fashion Show
Photo Gallery
Academy of Art Annual Graduation Fashion Show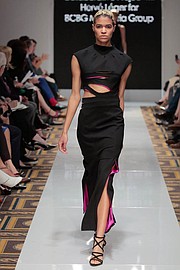 Academy of Art University | May 14 | San Francisco | Photos by Getty Images
The Council of Fashion Designers of America was honored and designer Ryan Roche received the Distinguished Alumna award on May 14 at the annual Academy of Art University graduation fashion show in San Francisco.
The design school's B.F.A. and M.F.A. graduates showcased their work on the runway, including collaborations between students in the Academy of Art's fashion design, knitwear design, menswear design, technical design and textile design programs.
The show included a capsule collection created by 12 fashion design and textile design students to celebrate the 30th anniversary of BCBG Max Azria's Hervé Léger brand. M.F.A. fashion design student Nina Hui was chosen for the Hervé Léger internship program.
"We see our role in these designers' education as going beyond the classroom," said Dr. Elisa Stephens, president of the Academy of Art University. "We are committed to help launch our students' careers and have their collections seen by as many industry professionals as possible.
CFDA Executive Director Lisa Smilor and Senior Manager of Professional Development Sara Kozlowski received the award for Outstanding Contribution to the Fashion Industry and Fashion Education on behalf of the CFDA and awarded scholarship awards to fashion design students Pitzy Villagomez Ortega and Anh Phuong Thy Do.
The winners of the YMA Fashion Scholarship Fund and the Paris Sister City Scholarship Exchange with Studio Berçot and L'Ecole de la Chambre Syndicale de la Couture Parisienne in Paris were also announced.