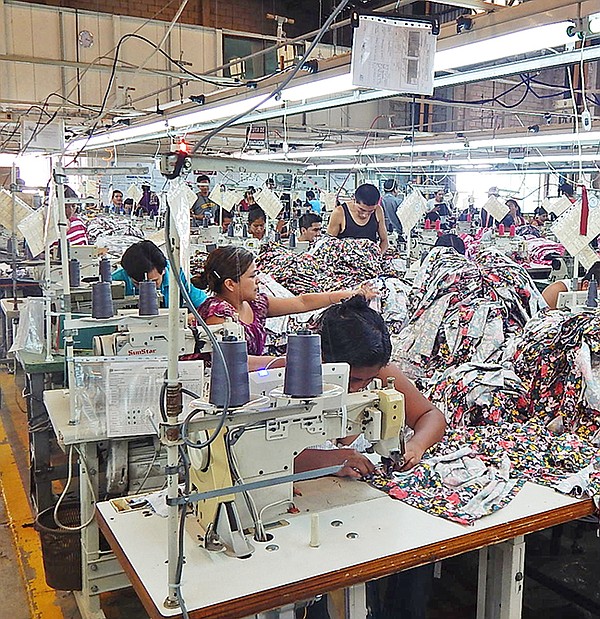 APPAREL SOURCING SHOW
Apparel Production Inches Up in Central America Due to Quick Turnaround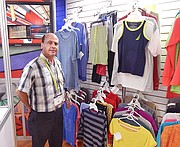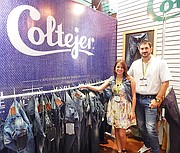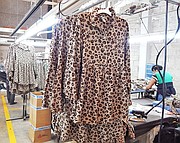 GUATEMALA CITY, Guatemala—This year's Apparel Sourcing Show in Guatemala opened with more foreign flavors to its vendors and a political scandal swirling on the national front.
For the first time ever, there was a pavilion of 15 textile manufacturers from India who were looking to expand their market beyond Europe and Africa. At the other end of the floor stood a new Colombian pavilion with a handful of companies such as Coltejer, which makes denim and twills, also searching for new markets as business dips in the company's traditional markets of Venezuela, Ecuador and Peru.
The 24th annual Apparel Sourcing Show, which ran May 19–21 at the Grand Tikal Futura Hotel, kicked off with a breakfast where Guatemalan President Otto Pérez Molina greeted participants with a rousing speech about how his government would continue to press for the reforms the country needed in infrastructure, business investment and lowering electricity costs even though his term ends in January 2016.
After the white-haired president left, one Guatemalan sourcing agent commented, "He talked about everything but the crisis."
Western news organizations haven't been quick to write about the huge scandal enveloping the top echelons of the Guatemalan government. On May 8, the country's vice president, Roxana Baldetti, resigned after it was revealed that her private secretary is suspected of being the head of a ring that defrauded the government of millions of dollars by taking bribes to lower customs duties. She has maintained her innocence.
Other top officials who resigned include four cabinet ministers. In a separate scandal, the Guatemalan central bank president was indicted for fraud as a part of an investigation into contracts issued by the Social Security Institute.
The weekend before the Apparel Sourcing Show, some 60,000 people demonstrated in the city's central square, calling for the president's resignation. The president said he will remain in office until his term expires in January.
Staying on course
Despite the political intrigue, the Apparel Sourcing Show remained pretty much business as usual.
Many of the 184 booths were occupied by Guatemalans or U.S. companies that supply the industry in that region. The perennial Cotton Council International pavilion housed exhibitors such as Antex Knitting Mills and Swisstex Direct from Los Angeles as well as other U.S. manufacturers such as Hamrick Mills, Tuscarora Yarns, Buhler Quality Yarns, Carolina Cotton Works and Milliken. These exhibitors were at the show for only two of the three days.
A small technology corner was anchored by TC2, also known as Textile Clothing Technology Corp., as well as Polygon Software and Gerber Technology.
There were German needle makers, U.S. sublimation printers, international freight forwarders and Korean sewing-machine makers.
This year, buyer traffic seemed to be down, but there were representatives from the big retail chains such as Target and Walmart walking the floor, and representatives from Hong Kong sourcing company Li & Fung and U.S. clothing and boot company Timberland were visiting booths.
Camilo Franco—the full-package director for Mayotex, a completely vertical operation in Guatemala City that does circular knits and makes hoodies, T-shirts, polos, Henleys and shorts—said he was seeing new customers but fewer people than last year.
New customers included Timberland and Canaren Canada, which are looking to source garments to be shipped to the United States.
Franco has noticed that more people are moving out of China as labor costs rise and considering Central America for quick-turn response. At the same time, they are demanding lower minimums. "Los Angeles customers coming here are looking to buy 1,500 yards of fabric or 2,000 pieces per color," he said. "They are looking more for fashion items because T-shirts they can get in Vietnam and Bangladesh."
Companies at the India pavilion were getting a mixed response. One Indian representative said he wouldn't be back, but others were more optimistic. Tarun Ahuja, a principal in Goverdhandas & Co. in Mumbai, said in two days he had seen about 20 people interested in his vast array of fabrics as well as the bed linens and bath linens the company produces. He plans to return to Guatemala next year. "Walmart and Target came by to see our towels and napkins. They are producing them now in Central America, but they are checking out the Indian prices. There was a uniform buyer from Guatemala."
Gradual growth
All of Central America has seen a gradual rise in its apparel and textile exports to the United States in the past couple of years. In 2014, Guatemala exported $1.35 billion in apparel and textiles to the United States, a 2 percent rise over the previous year.
Of all the countries that are part of the Dominican Republic–Central American Free Trade Agreement, Guatemala exports the least amount of apparel and textile goods from the region. Honduras is still No. 1, with $2.6 billion exported to the U.S. last year.
Guatemala's rah-rah years were in 2004, when there were still U.S. quotas on many Chinese-made clothing items. In 2004, Guatemala had about 120,000 workers in the apparel and textile sector. It now has 50,000 workers.
More than 80 percent of the country's apparel production consists of cut-and-sew production, which often gives it a disadvantage when competing with China.
That strategic point hit recently at Panamerican Textil II, a decades-old company that for years has been making maternity wear for the U.S. market. Its main client had been A Pea in the Pod, whose other labels include Motherhood and Oh Baby.
But last year, A Pea in the Pod came to the garment factory with its 740 employees and said it was switching the majority of its production to Asian factories that could do full-package work.
The factory's co-owner Carmen Maldonado said the company had to lay off about 150 workers last year and scramble to find new work. Now they are sewing tops, skirts and dresses for Abercrombie & Fitch, Hollister and Cherokee, which is licensed by Target. They soon will be doing women's pants for Kellwood.
But the sewing factory, which is the size of a large warehouse, will start experimenting soon with full-package work. "We are starting to do full-package production for women's maternity pants," Maldonado said as the sound of Latin music blasted away from the vast sewing floor. "We'll see how it goes."