FBI Gears up for 5th Annual All Aboard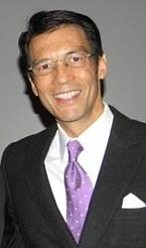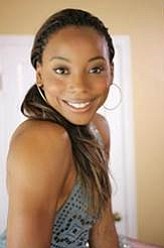 Fashion Business Inc. returns on Oct. 13 to Union Station in downtown Los Angeles for the fifth-annual All Aboard Runway Show and presentation of the Moss Adams Fashion Innovator Award.
"ABC7 Eyewitness News" co-anchor David Ono and "Survivor's Remorse" and "Real Husbands of Hollywood" star Erica Ash of the event will co-host the event, which benefits FBI's mission to help emerging designers and retrain apparel industry professionals.
This is FBI's 16th Anniversary and the fifth year the organization is hosting the event, which will showcase a range of up-and-coming and established labels including Plush cashmere from Nepal, MK Collab, Vene AI, Kiin-Athletic, Soverra and AS by DF.
The show will also feature the presentation of the Moss Adams' Fashion Innovator Award and the FBI Emerging Designer of the Year award.
"Celebrating our fifth year as All Aboard' s presenting sponsor, we are thrilled to continue our support of Fashion Business, Inc. and recognize another dynamic and innovative Moss Adams Fashion Innovator winner," said Martin Hughes, Moss Adams partner and national apparel practice leader,
Fashion Group International Los Angeles Foundation Inc. will also present a grant to support FBI's job training and fashion educational programs.
A networking reception is planned for 6 p.m. reception with the runway show beginning at 7:30 p.m.
In addition to Moss Adams, sponsors include UPS, Rosenthal and Rosenthal, Ezra Brutzkus Gubner LLP, Wells Fargo Capital Finance, Rock Revival, AIMS 360, Milberg Factors, Hilldun Corp., Michelle Lee, Merchant Factors, Greenspan Consult, UBS, Platform Apparel, Smith Mandel & Assoc. CPA, Edmund Kim Int., and Norman Krieger Inc.
Tickets for the event are $25 for FBI members and $65 for non-members. For more information, visit. www.fashionbizing.org.