TECHNOLOGY
Lectra USA Charts Growth Along Regional Lines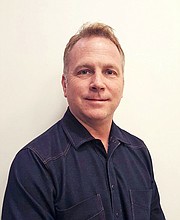 The phrase "speed to market" has become commonplace over the years, but it still aptly describes what's driving business in the apparel industry. And, as a result, industry suppliers such as Lectra are benefiting.
The Paris-based multinational cutting equipment and software specialist reports that 2015 has been a busy year in North America with customers continuing to emphasize speed.
"The fast-fashion guys have built a business model that people are looking to emulate on some level, and we are seeing a lot of that in terms of design," said Rusty McClintock, Lectra's sales director, fashion and apparel, for the U.S. and Canada. "They are trying to get new collections out as quickly as they can."
McClintock noted that the business climate for Lectra in North America has been healthy throughout 2015, describing it as "quite robust" overall. Companies are staying the course in terms of their planned capital expenditures in terms of the design and production products that Lectra supplies. The company's apparel markets are almost entirely bicoastal.
"We have a big presence in New York City and up and down the West Coast," McClintock says. "Those are our strongest markets right now."
Growth in Central America, Mexico
But in terms of cutting-equipment sales, McClintock reports a strong growth surge in Mexico and Central America. He views that as a good sign that companies are looking to design and produce apparel in locations other than Asia. Another trend involves "fractured" production, where some companies are spreading their manufacturing around the world with some production in China and some in Mexico. Then there is the trend toward "fixing the fit," with the focus on making sure that there is consistency around the fit and quality of apparel.
"Lectra is on the front end of the whole process with our design and production pieces," McClintock notes. "Companies are always looking to drive a more efficient supply chain and are looking from a design perspective how they can move through the process more efficiently while also keeping costs down and keeping things moving. The apparel industry isn't easy, and people are coming to Lectra for help."
Before joining Lectra, McClintock worked in the fashion industry for about 20 years, starting out in sales management and operations and then moving over to the technical side. He says the biggest surprise he's had since joining Lectra earlier this year is how great the need is for automation in the design and cutting end of the business.
"A lot of the design process is still being done by hand with drawing and sketches, which are then handed off to a pattern maker," McClintock says. "A lot of the cutting of samples is still also done by hand. Some companies are on the cutting edge, but a lot of them are behind the curve. We can take these processes and automate them. We think there is a lot of opportunity to get more people into automation. Companies can create more efficiencies by using automated equipment and software."
Domestic discussions
McClintock says Lectra is working with several companies to work on a reimagining of apparel production in the U.S. He says he can't identify them yet, but what they are working on is exciting.
"Everyone always talks about Made in the USA, but usually it's a lot more talk than action. Companies would like to manufacture in the U.S. for obvious reasons such as ensuring quality, speed and efficiency, but it won't come back like the way we see it in Asia today or like the old days in the U.S. Some of these folks are trying to reimagine the whole process and explore how they can make a garment completely different. There is a whole innovation thing happening, and it's really interesting to talk to some of these people. One is looking to go into New England and reopen an old factory. Another is looking in Indiana. It's an interesting dynamic and [Lectra has] been involved in this dialogue. It's all about innovation, it's happening and it's really kind of cool."
Lectra is a regular exhibitor at the biennial Texprocess Americas show, held in Atlanta with one of the larger exhibits at the World Congress Center. It's one of eight to 10 exhibitions that Lectra exhibits at or attends. Texprocess Americas is also an integral part of the firm's marketing efforts. For the moment, Lectra, whose North America headquarters is also in Atlanta, is declining to offer a peek at what's planned for next May's event, but the R&D team is working on innovations for both software and equipment.
"Trade shows are vital," McClintock said. "It's a great way for us to speak to our customers and to keep up to date on what's happening in the industry and learn about emerging trends. We gain a wealth of information."